Food is something that Ketchum does not mess around with. We do like the Hobbits do – breakfast, second breakfast, elevenses, lunch, afternoon tea, dinner, and supper.
In line with American tradition, we do call second breakfast and elevenses 'Brunch.' Without further ado, please adorn your stretchy pants and get ready for your mid-morning meal.
Here are our favorite places to brunch in Ketchum. 
Bigwood Bakery
Bigwood Bakery is a local's favorite. They have two locations in Ketchum – the fresh bakery café site is located in the industrial district, north of the town square, and the downtown café is located across the street from the Town Square.
The menus boast great salads, hearty breakfasts, satisfying sandwiches, warming and healthy soups, and you should definitely buy two cookies. 
Despite being the size of a small dinner plate, it's hard to share them with your friends and family.
Lastly, if you want your brunch to continue, buy a loaf of their notoriously delicious bread (any kind will do) and chow down for the rest of the day.
Cristina's
Cristina's is, arguably, the best brunch spot in town. While it is a little on the spendy side, every bite is worth its dollar amount. The authentic Italian cuisine is bound to satisfy your appetite, whether for sweet or savory, vegetables or pizza, meat or fish, coffee or mimosa. 
If you're looking for a place to have a romantic, mid-morning date, in a place whose walls are lit with nostalgia for the Old Country, Cristina's is the place.
Brunch is Sundays. Menu.
Java on 4th
Java on 4th may seem like your average coffee shop with an average window display of homemade scones and muffins, zucchini bread and other assorted baked goods, but I guarantee you it's not. If you come to Ketchum and you don't get scrambled eggs with cinnamon toast and a Bowl of Soul, you'd be missing out on experiencing the childhood memories of almost every local in town.
Of course, this isn't all they have. Their menu is extensive, featuring benedicts of all kinds, a mouthwateringly yummy burrito selection, homemade granola, and sandwiches that you could eat in rapid succession.
The Kneadery
The Kneadery is one of Ketchum's golden oldies. The rustic Idaho themed restaurant was established in 1974 and has been providing delicious and wholesome food and excellent service to visitors and locals ever since. Here, breakfast and lunch is served from 8am-2pm daily, and if you're looking for a traditional pioneer's meal, you've found the right spot.
With flapjacks and French Toast hot off the griddle, or a Kneady Burger, there's a food that will satisfy the heartiest of cravings. Stop into the Kneadery and see why it's been one of the most popular restaurants in town for over 40 years.
Perry's Restaurant
Perry's Restuarant has the art of comfort food down to a science, and their service is top notch. You won't have a long wait here, no matter how busy the restaurant is, and you won't leave with a hole in your pocket either. The menus are extensive – you should schedule time to order into your breakfast plans. There's just so much good food to enjoy!
Lastly, the Limelight Hotel serves some pretty darn good breakfast too.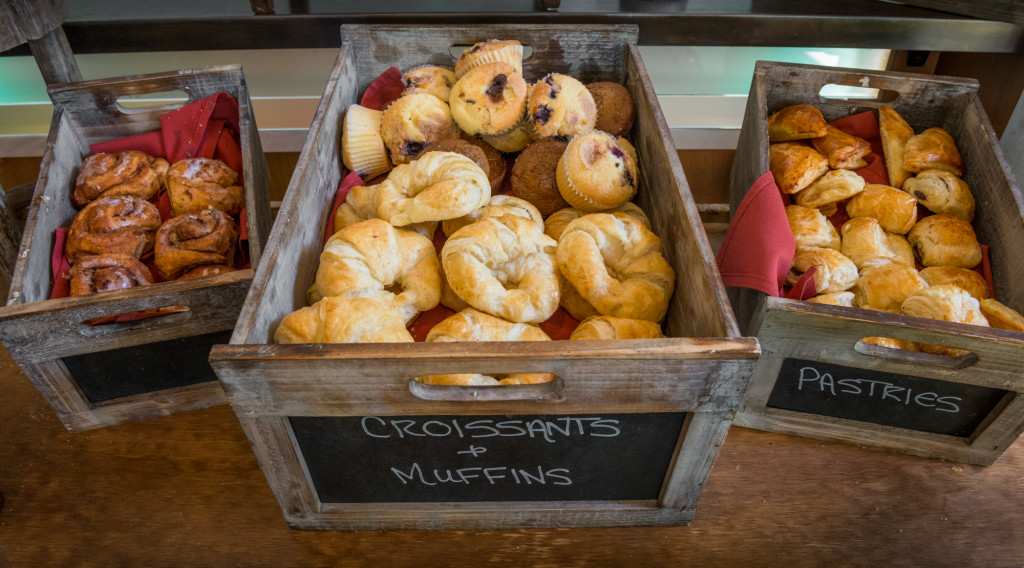 Served community style, every morning you'll find top of the line whole foods including scrambled eggs, pancakes, fresh fruit, granola, biscuits, gravy, bacon, chorizo and breakfast patties. If you're less interested in venturing out for a breakfast in town, it's the perfect place to be.