The Roaring Fork Valley is a region of hardcore whitewater enthusiasts, myself among them. And while the paddling community is always sad to see the water levels drop from full-bore hydraulics to mid-summer riffles, wave trains, and stretches of flat, there's something to be said about a float trip.
If you're looking to experience Aspen's river culture (the valley is home to three pristine recreational waterways: the Roaring Fork, Crystal and Frying Pan Rivers; the Colorado is located in Glenwood Spring) in a more mellow manner, now is the time. Novice paddlers can learn basic skills on a raft or inflatable kayak (known as a ducky) trip, or opt for SUP (stand-up paddling) or fly-fishing from a boat. Note that the location for these activities varies depending upon water levels and time of season.
If a half- or full-day on the water sounds appealing, check out these Aspen options:
SUP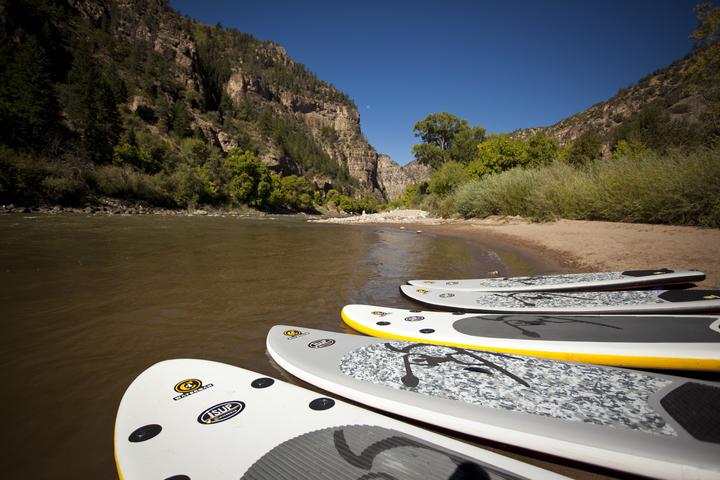 The river sport du jour should be learned on calm waters; North Star Preserve, a scenic wetlands area just east of Aspen, is the ideal place for a lesson. Local SUP/kayaking legend Charlie MacArthur of the Aspen Kayak and SUP Academy takes Limelight guests on three-hour guided tours of the preserve through September. Not a hotel guest? You can still book trips with his company or through outfitter Blazing Adventures.
Note that many visitors opt to tube at North Star, which is more detrimental to the area's fragile ecosystem because tubers tend to bring beer with them (just sayin'). The resulting trash and noise issues have led city officials to engage in an ongoing debate about whether or not to limit the number of daily visitors to North Star. If you go, please be responsible and respectful to fellow recreationists and the environment.
Inflatable Kayaking
Beginning paddlers will find it easier (and safer) to float or take on smaller rapids in a ducky. These sit-on-top kayaks are fun, if more awkward to maneuver than a traditional hard-shell version, but they're a great way to experience the river. Limelight guests can book a guided paddle through the Adventure Concierge. Trusted local outfitters include Aspen Whitewater Rafting and Blazing Adventures.
Canoeing
New this summer is the Canoe and Cruiser Adventure offered by Sun Dog Athletics. After a float on the upper Roaring Fork River down to North Star Preserve, you'll hop on a cruiser bike and pedal back to town along the bike path. Sweet.
Fly-Fishing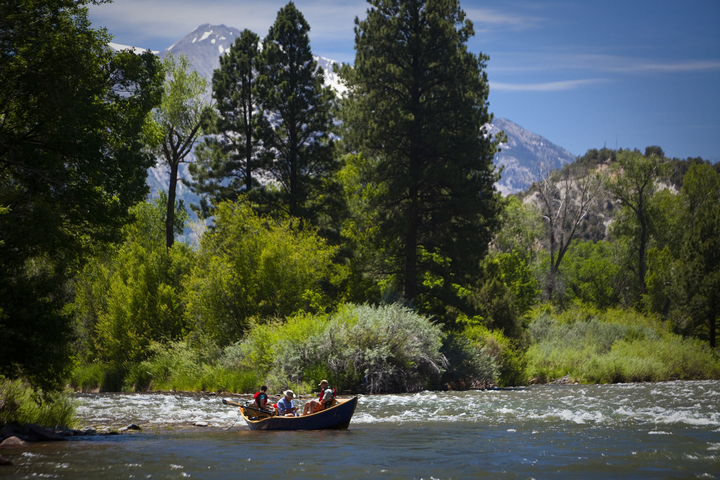 Sometimes it's nice to have someone else do (some of) the work for you. The Limelight's sister hotel, The Little Nell, offers fly-fishing float trips on the Roaring Fork, Frying Pan, or private Gold Medal Waters in the region. All trips include instruction, gear, and lunch (with optional beer or wine pairings)
*Note that trip prices and itineraries are subject to change depending upon whitewater levels; if you're planning your vacation, call in advance to make reservations but be sure to enquire about cancellation policies.
[booknow]