As the summer season comes to a close in Sun Valley, you'll notice the traffic in town slow down, the trails open up, and the hills become bright with the palate of fall colors. Folks will start gearing up for the winter season, fine-tuning their quad strength for top-to-bottom runs down Warm Springs, skinning up Titus Ridge on Galena Pass, and getting ready for some serious Nordic skiing on Sun Valley's famous trails.
This extra push during the off-season necessitates the consumption of quite a few calories, but junk food just won't cut it. You need high quality, nutritious meals to keep you fueled up for dry-land training this fall.
Nourishme
Nourishme is Ketchum's premier health food store. This go-to-can't-miss deli-style grocery and food hub is where you can find homemade whole foods like sauerkraut, delicious raw vegan crackers, hearty meat soups, salads made with locally sourced ingredients, hummus, and hundred other goodies. You can enjoy a meal in-house or on the go, and for a special treat, try some of their fermented foods.
Wrapcity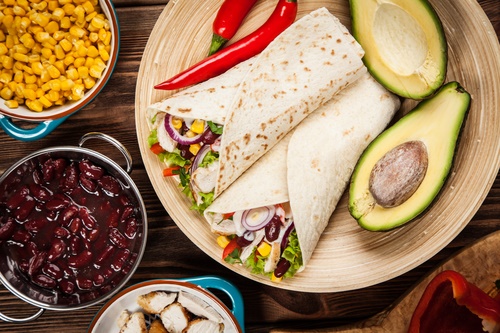 Wrapcity is another local fave. Whether you need a quick meal or want to enjoy a casual, sit-down lunch, stop in for the best wrap you'll ever eat. You can choose from a selection of tuna, salmon, veggie, turkey, chicken, tofu, or even a breakfast egg wrap to fuel your body. If you are concerned about extra carbs or gluten sensitivity, all wraps are also available in bowl form.
Wrapcity's consistency throughout the years has helped them curate quite a devoted following from locals and visitors. Anyone and everyone who has eaten here knows that you can expect a filling, healthy, and satisfying meal.
Glow Live Food
This organic, vegan and live food café will no doubt have you coming in for more. All meals at Glow Live Food are carefully curated using organic ingredients and locally sourced produce when possible. Because of the restaurant's deep commitment to health, you can be sure that whatever you eat here will be delicious and nutritious. The menu has something for everyone – Thai noodles, veggie burgers, avocado toast, wraps, kombucha on tap and tasty smoothies. This restaurant is the place to go if you are trying to eat healthy while on vacation.
Big Wood Bread & Café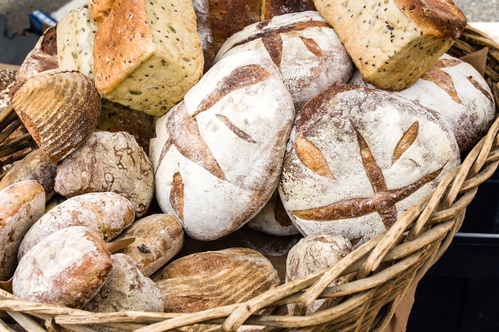 For a great filling salad, check out what Big Wood Bread & Café has to offer. Their huge selection of salads are mouthwateringly good – so good that you might have difficulty choosing which one to eat (may I recommend that the Kale and Quinoa salad be your fall-back if you're in doubt). And don't forget to bring home a loaf of their delicious loaves or artisanal homemade bread.
The LOUNGE
And last but certainly not least, The LOUNGE at the Limelight Ketchum is always here to whet your appetite following a vigorous day in the mountains. The LOUNGE is open to everyone, and offers unique salads, tender steaks and daily Apres food and drink specials. For guests of the Limelight – when going out is out of the question, have no fear…the LOUNGE is here!