The Limelight Hotel is coming to Ketchum! We've been constructing for almost a year now, and we know that residents are excited to see our crane replaced with a warm lounge.
Your wait is almost over. Here are ten things we love about our newest home in Ketchum, Idaho.
Grit and Glam
If you've been rippin' sticky trails, blazing up scree fields to a summit above treeline, floating the river, all before crushing a beverage dressed in your "goin' to town jeans" and a fresh shirt, welcome home.
Feed Me
Food is a top priority in this adventure-driven town.
It is fuel for this community in more than one way: the level of active people here demand high-quality food to nourish their bodies. Two: it's what residents gather around to recount their day tripping. With plenty of restaurants to choose from, the town takes care of its own.
Plus, the organic and local food scene is die hard. Year round OG goodies? Yes please. (Clarification: OG stands for organically grown, not original gangsta).
Dogs, Dogs, Dogs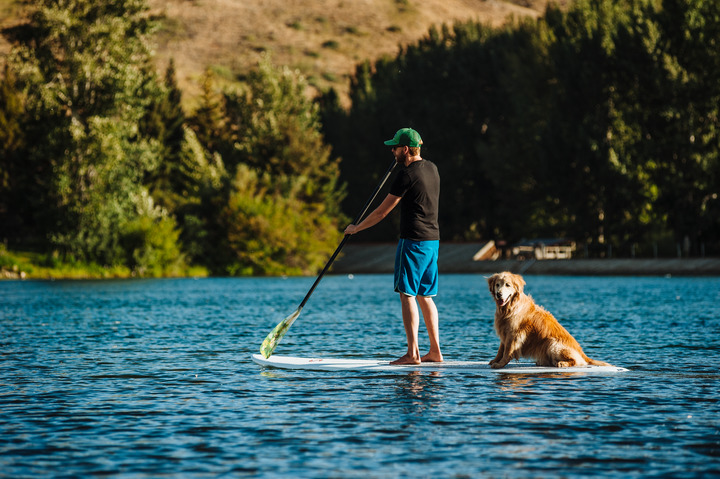 It's rare to encounter a person in this town who doesn't own a dog, doesn't live with a dog, or isn't jonesing to have one if neither of the aforementioned are true.
It's not a stretch to imagine this town could have an equal dog-to-person ratio…which is great for us. We adore dogs of all sizes and slobber profiles. Plus, this is where IdaHound, a raw dog food company was born. Any town that has a local dog food scene is okay by us.
Ketchum Casual
Jeans and a t-shirt you say? Oh…a plaid shirt? Yes. I have both of those.
Wait, I can wear that to work and dinner? And a gallery opening!? Can I also wear flip flops?
Oh my. This town rocks. Can I wear the same thing tomorrow?
La musica
If there is one thing that Ketchum takes seriously, it's entertainment. Every year, the valley brings in artists and concert series that are bound to please an entire family– we're talking every generation.
In the summer, Nana might want to let her hair down with big artists like Emmy Lou Harris, Lake Street Dive, Bonnie Raitt, and The Head and The Heart. If your teenager is a cellist that can't be bothered by woeful love songs, catch the Summer Symphony. It's free if you sit on the grass…and you can BYOB.
Welcome to my living room
This town is all about embracing its community members. It literally feels like the town hugs you when you drive in. We are all about community too, in fact, one of our Limelightitudes is "mi casa es su casa." So stop in, take your shoes off, have a drink, and stay awhile. There's plenty to share.
Healthy competition
If you have siblings, you know that competing is fun, but it's more fun if there's something to win. Whether you're a high-performance athlete or are just looking for a good challenge, you're in the right place.
Between the Baldy Hill Climb, the Sawtooth Relay, Rebecca Rusch's Gravel Grinder, or Ketchum's Coed Soccer League, there's something for everyone. There's no need to be nervous about signing up either – it's really all in good fun.
Oh, the places you'll go!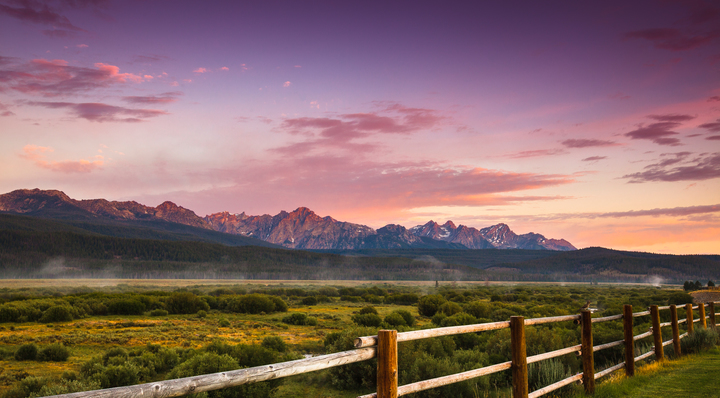 Ketchum is a cool town, but it's really a launching pad. We are surrounded by miles of Idaho backcountry that are ripe for biking, hiking, fishing and riding. You can't go wrong.
While this may sound harsh to a newcomer, we say it with all the love in our hearts: get lost. (But be back by dinner).
Art
The spirit of this town is wild and free, but it's also got class and a refined taste for art. With ten galleries listed with the Sun Valley Gallery Association and nearly ten more to visit, you will never be bored with what the art scene has in store. Also, you should never miss a gallery walk (there's free booze).
IT'S FUN.
If it isn't fun, it isn't worth it. Go get dirty, sweaty, and lost in our backyard.
Then refuel, rest and rejuvenate (maybe swing by The Cellar for a Moscow Mule), and then hit it hard again the next day.