Whether you're in Aspen, Ketchum, or the middle of nowhere, trail mix is just so– right. It's the perfect food for hiking, biking, you-name-it. Some nuts for protein, some grains for energy, some chocolate… because it tastes delightful.
Luckily, Aspen's Whole Foods has a fantastic selection of nuts, granola, dried fruit, chocolate, etc for you to mix and match before heading out on your trek. They also have about 12 store made trail mixes, just in case you're in a hurry.
For those of you who do prefer to make your own, here are some of our favorite recipes.
Plain Ole' GORP
If you're a trail mix purest, try GORP, or granola-oats-raisins-peanuts; simple and non-melting. If you're staying at the Limelight, feel free to grab some granola on your way out.
Cashew Heaven
I love cashews, so in my trail mix, I load it up. Here's my favorite homemade recipe I throw together before heading out the door:
1/2 cup cashews
1/2 cup dark chocolate rounds
1/2 cup dried tart cherries
This surely isn't the healthiest trail mix recipe, but it is more than satisfying during a long hike.
Maple Pumpkin Fall Harvest Trail Mix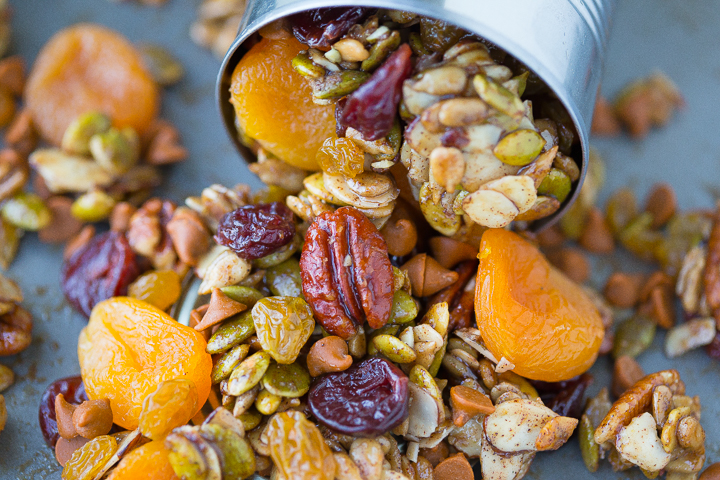 I saw this recipe on Pinterest last fall and was floored; mostly because it looks gorgeous. But inspecting the ingredients, this packs some serious flavor with maple syrup, cinnamon chips, and dried apricots (the most underrated fruit, in my opinion). Get the recipe.
Goldfish & Popcorn Trail Mix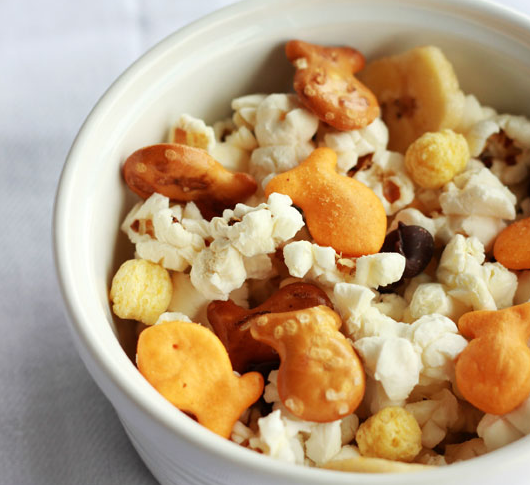 If you're trying to carb-up, try this goldfish, popcorn, cereal, and more. Get the recipe.
Almond Joy Coconut Snack Mix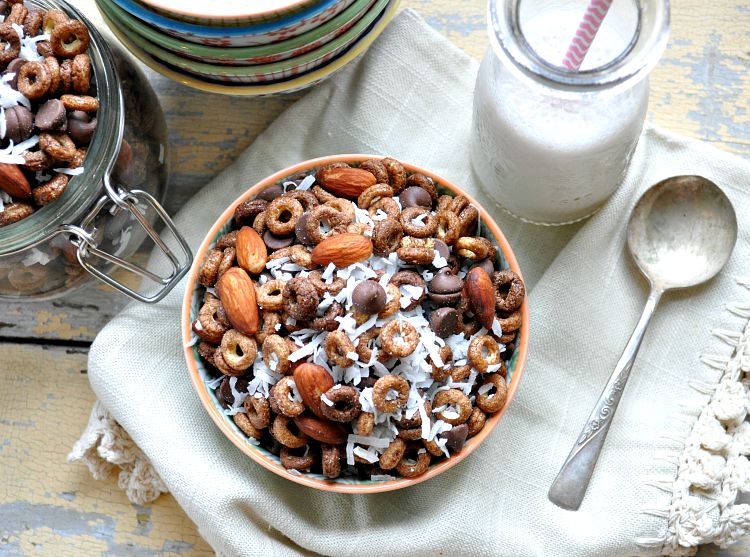 Well, this looks quite good. The ingredients are chocolate Cheerios, almonds, chocolate chips, and coconut flakes. Get the recipe.
Grain-free mix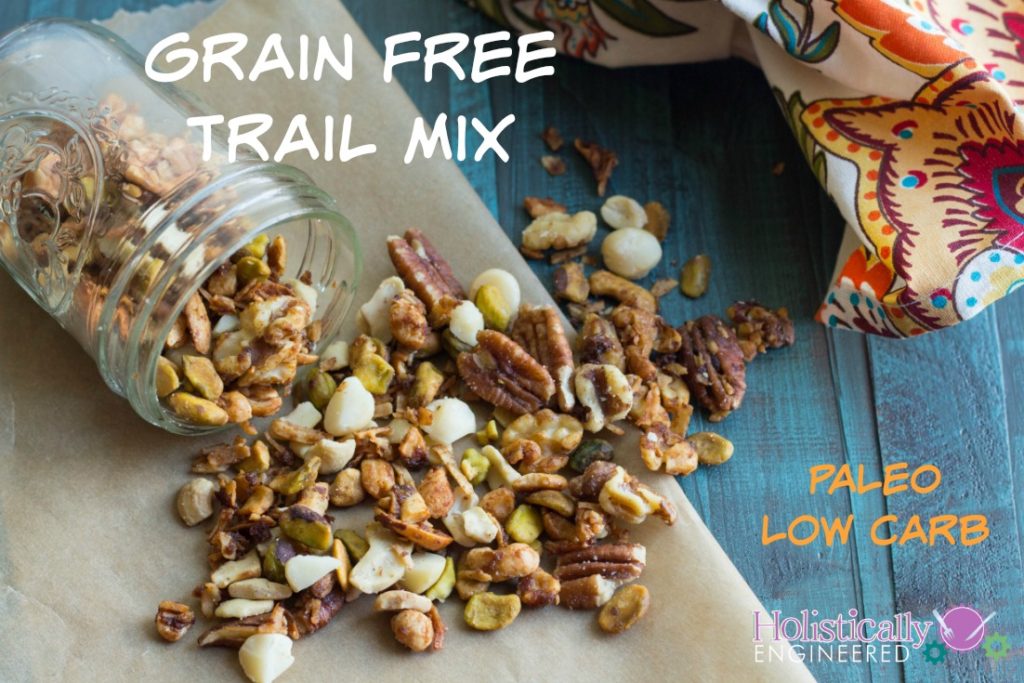 If you're low carb, paleo, or just really enjoy nuts, try this grain free trail mix. You'll get to enjoy almonds, pistachios, macadamia, pecans, and whatever else you like. Get the recipe.
Puppy Chow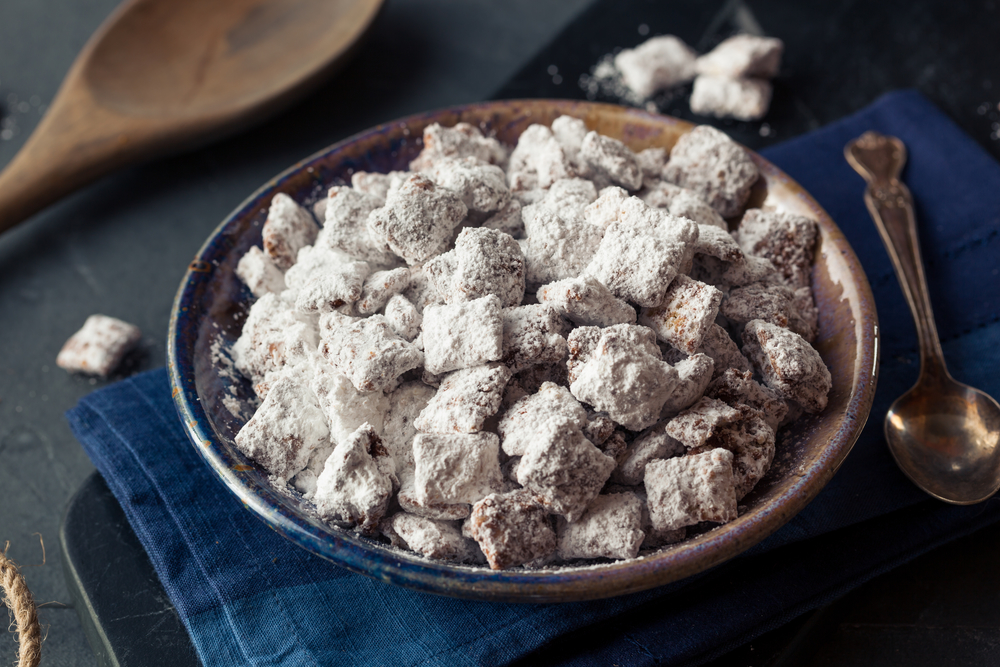 Wait, this doesn't count as trail mix? Could've fooled me.