My friends and I joke that nothing gets your body in shape for skiing other than skiing. Whether you trained for a marathon or did hundreds of daily lunges before the lifts started spinning, your legs are bound to be sore after a couple of days on the slopes.
The same goes for kids, so why not give yours a day off between long days of learning to carve turns at ski school?
Aspen Rec Center
Stop number one on the kids' day off definitely has to be the Aspen Rec Center (or ARC for in local speak).
The ARC features a climbing wall, a regulation-sized hockey rink (check their website for information on skate rentals, free skate times, etc.), and a gym for adults looking to clock some minutes on the elliptical. It's most exciting attraction, though, is the pool area. The two story winding slide, diving boards, and lazy river can keep kids entertained for hours and hours.
Aspen Animal Shelter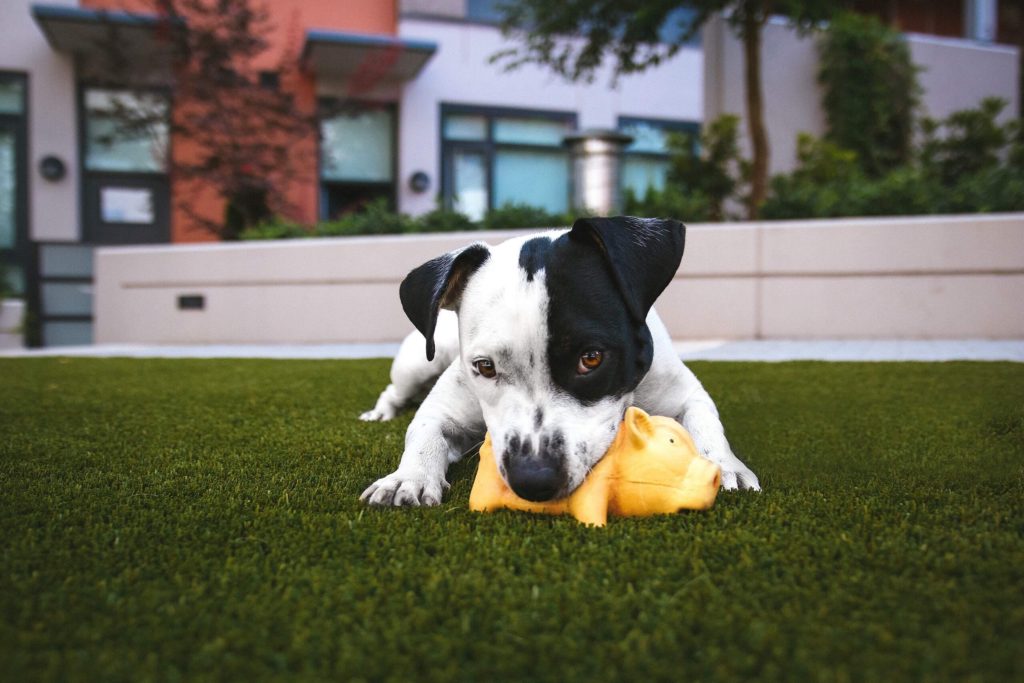 If you want to have some fun and also teach your kids about volunteerism and giving back, head to the Aspen Animal Shelter. The shelter has a dog-loan program through which you can "rent" a dog to take on a walk or hike.
You can also take some time to cuddle with kittens if that's more your speed. The Aspen Animal Shelter is a no-kill shelter that rescues animals from across the state of Colorado and from across the US. Be forewarned that it might be tough to leave the shelter empty-handed.
Ice Skating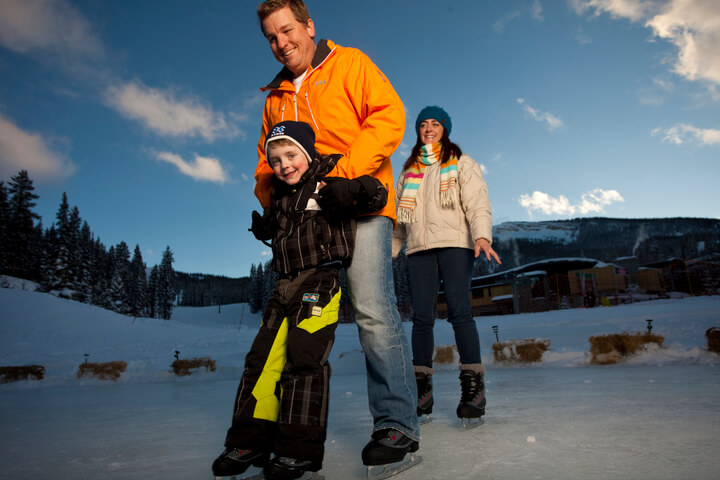 Looking for an option that keeps the kids entertained with minimal parental supervision? Head to CP Burger. First, grab lunch (I recommend the tater tots and the grilled tuna 'burger'), then let the kids go crazy on the outdoor skating rink.
Located in the center of town, CP Burger is a short walk from all hotels (the Limelight included). Once the kids are on the ice, you can head back inside to order one of CP Burger's dangerously good spiked milkshakes, just make sure that your kids don't accidentally take a big gulp!
Wind Down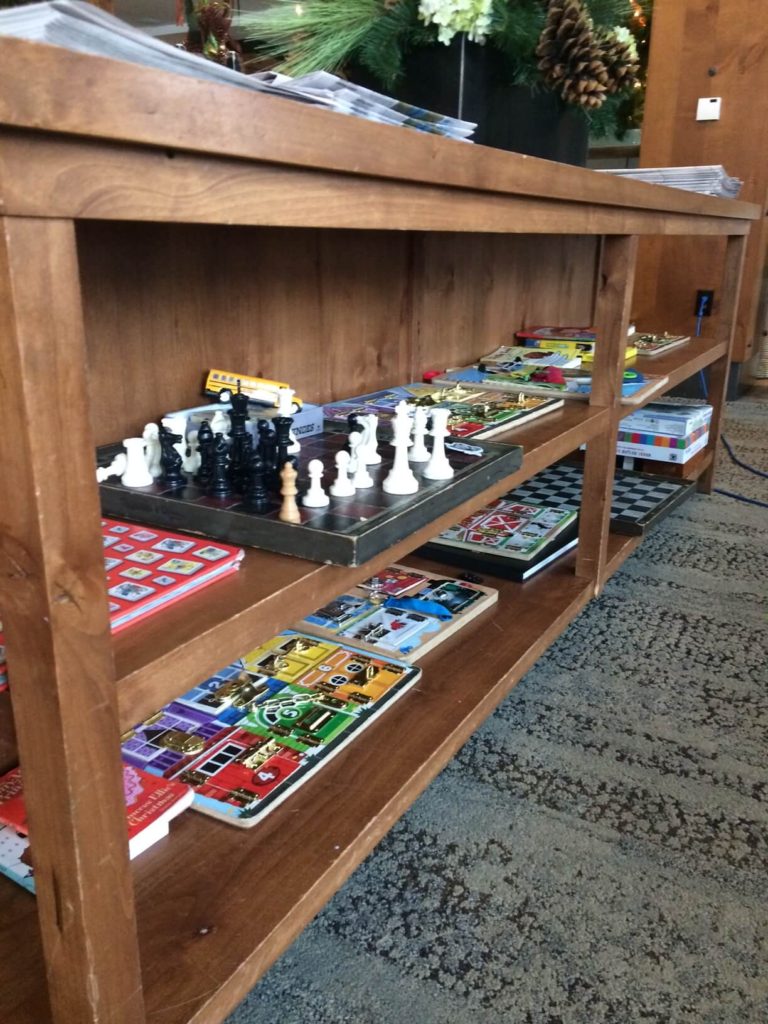 And finally, after you've done 10 laps on the slide, floated around the lazy river, walked a dog, adopted a kitten, and taken the kids ice skating, head over to the Lounge at the Limelight Hotel.
The fireplace will be crackling in our cozy lobby and they'll have their choice of games and puzzles while you sit back in a comfy armchair and order a fireside glass of wine.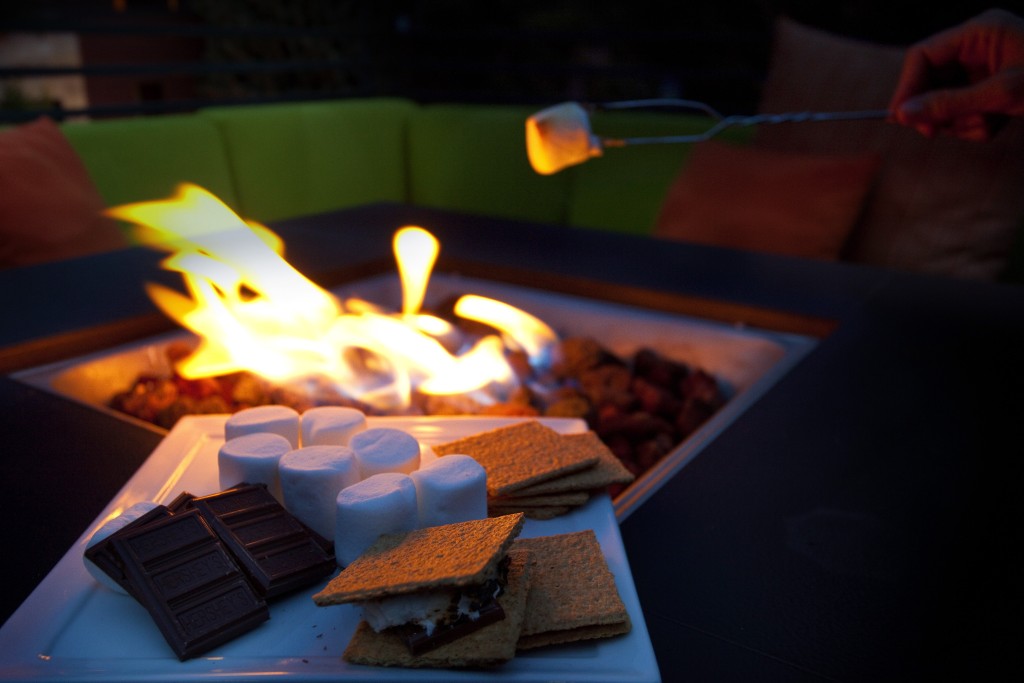 And if you have had enough family time for one day, set the kids up with s'mores and let them enjoy sugar to their hearts' content. The Limelight Hotel's concierge is also always more than happy to coordinate a babysitter in case mom and dad need a day off following the kids' day off!