Christmas in Aspen is tough to beat. We're constantly ranked one of the top towns in the country to celebrate the holidays, plus the east coast has yet to see a single snowflake. It's time to pack up your winter gear and leave the 60 degree weather behind (I'm looking at you, New York City)!
Christmas Shopping Aspen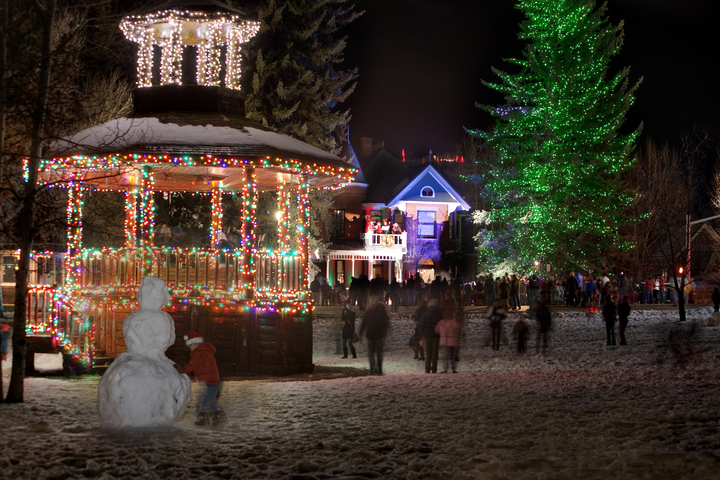 I'm not going to lie; I work better with a deadline. So for me, Christmas shopping never happens more than a week out. Luckily I know that my favorite local retailers will come through. What to get the guy on your list who says he doesn't need anything? Head to Kemo Sabe. They'll brand just about everything they sell; a custom leather-wrapped flask and cozy leather "work" gloves are the perfect pairing.
If you're shopping for your mom, girlfriend, daughter, or wife, the options are seemingly endless. I trust the super helpful staff at the Shakti Shala's trading post-style store and seriously you can never, ever go wrong with a gift card to the Remede Spa at Aspen's St. Regis Hotel.
And for the intellectual, OR the kiddos, Explore Booksellers (situated in an adorable Victorian house that looks like it could be made out of gingerbread) has got you covered. They have kids books for literally all ages, and often have signed editions of books by recent guests of Aspen Words' literary events.
Events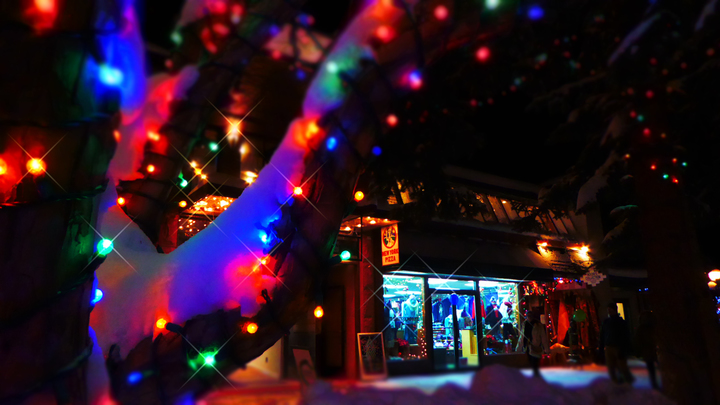 Once you have the gifts out of the way, it's time to toast the season. My friends, family, and I go to breakfast at Bonnie's on Aspen every Christmas morning. The pancakes are legendary, and a mimosa or Bonnie's famous hot spiced wine ("gluhwein") makes the day feel even more celebratory.
Meanwhile the Aspen Chamber Resort Association's "12 Days of Aspen" packs in so many events that it might actually be impossible to hit them all up. If you have kids, take them to the Holiday Skating party at CP Burger's Silver Circle Rink. If you're with adults, check out the Sky Hotel's daily apres ski specials. And if you're tired of talking to people (don't worry, I get it), Aspen Film's Academy Screenings bring the best films of the year to Harris Concert Hall. The Screenings always sell out, so that's a good one to plan well in advance.
Where to Eat & Drink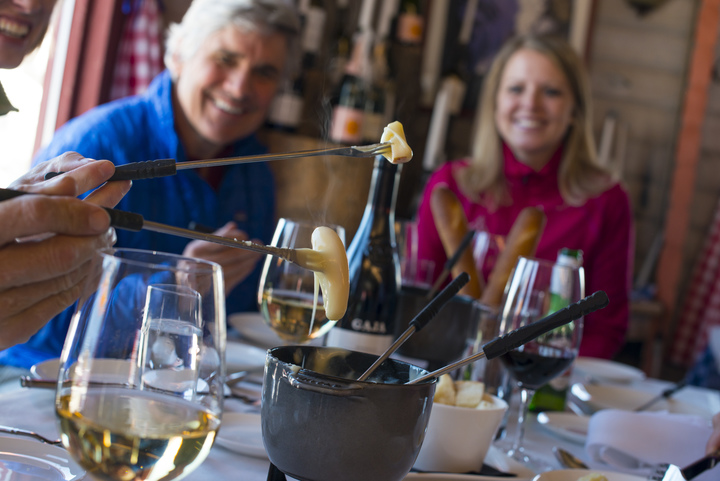 While we are constantly touting our LOUNGE for their hand-tossed pizza and awesome happy hour, there are other restaurants that deserve some love. Start off your morning with an espresso from one of these local shops then gain some altitude and dine at Elk Camp, Lynn Britt Cabin, or one of these other on mountain dining options (all delicious and  boasting gorgeous views of Aspen and the surrounding area.) Finish off your all-day eating adventure with some sweets before returning to the Limelight to happily plop on your bed and dream of sugarplums.
The bottom line, though, is that if you're lucky enough to spend the holidays in Aspen, you're lucky enough, right? Walking the snowy streets under the magical sparkly lights that adorn the shops, restaurants, and trees, there's no shortage of pure wonder to experience in Aspen over the holidays.