Seafood in the heart of the Rocky Mountains? While this might sound like a red flag, I'm here to tell you that it's actually one of Aspen's best bets.
Matsuhisa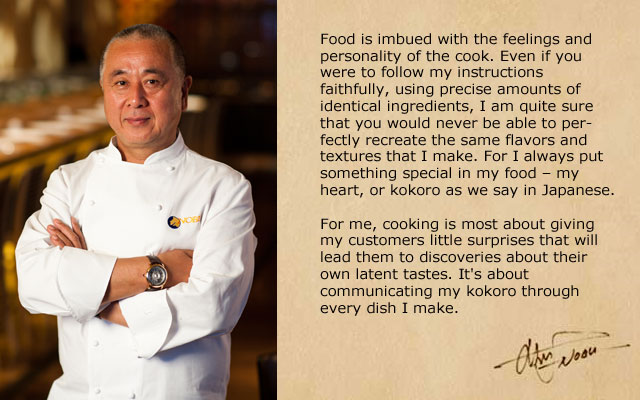 I could almost stop writing this post after explaining to you that the venerable Nobu Matsuhisa has an outpost in Aspen, and can often be sited behind the sushi bar and in the kitchen. Matsuhisa ensures freshness and quality with daily deliveries of the freshest, best fish from all over the world. The eponymous Matsuhisa restaurant is centrally located on Main Street; discreetly tucked into one of Aspen's Victorian homes dating back to the town's silver mining days.
The Jimmy's
I have a few favorite seafood spots for large groups, and it depends on what you're looking for. Jimmy's Bodega has a seafood tower that is second to none. My brother ordered it at dinner with a group of about 20 family and friends last year, and the rest of us sadly looked at our salads and appetizers while he and a friend dug in to this 2.5 foot tall tower of crab, shrimp, lobster, and oysters. Go ahead and get a few of those for the table when you're dining with a crew. Crab Cakes are a staple at Jimmy Yaeger's original restaurant, located just a block away from the Bodega, and they definitely won't disappoint at either restaurant.
Tatami Room at Kenichi
I also love the Tatami Room at Kenichi. The food is out of this world (you have to try the Blake Roll, the Dynamite Shrimp, and the Black Cod Misozuke–which is marinated for 72 hours), but a highlight of the Tatami Room is the ability to throw on your iPod and play DJ. I've spent many a night back there where the courses are interrupted by impromptu dance parties. Make sure to make a reservation and then get to work on your playlist.
Cache Cache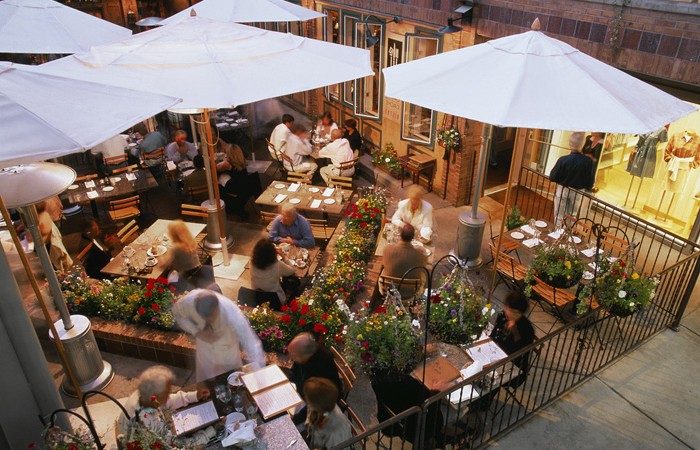 My final favorite spot for seafood in Aspen is actually Cache Cache, a French restaurant with Chef Chris Lanter at the helm. Lanter's locally sourced ingredients include trout that is out of this world. I always start dinner there with the crab beignets that are a nod to Lanter's fondness of New Orleans. I could make an entire meal of the beignets and whatever is in the delicious sauce that accompanies them alone.
I'm also partial to the king crab appetizer; pairing it with cantaloupe and avocado is ingenious and explains why it's nearly impossible to get a reservation there during high season. My girlfriends and I usually pop in for seats at the bar. Like the gondola on a powder day, there can be a bit of a wait, but it's well worth it.