A few weeks ago, on "National Donut Day," I noticed that a Twitter user thousands of miles away had referenced our tiny mountain town. He'd had the best donut of his life at Annette's, the tiny bakery on the Hyman Avenue Mall.
While Aspen is a place that might seem wrapped up in healthy eating, fitness, and carb-free, don't fret; there are plenty of delicious spots here to stock up on treats. Here are my picks for the best bakeries in Aspen.
Annette's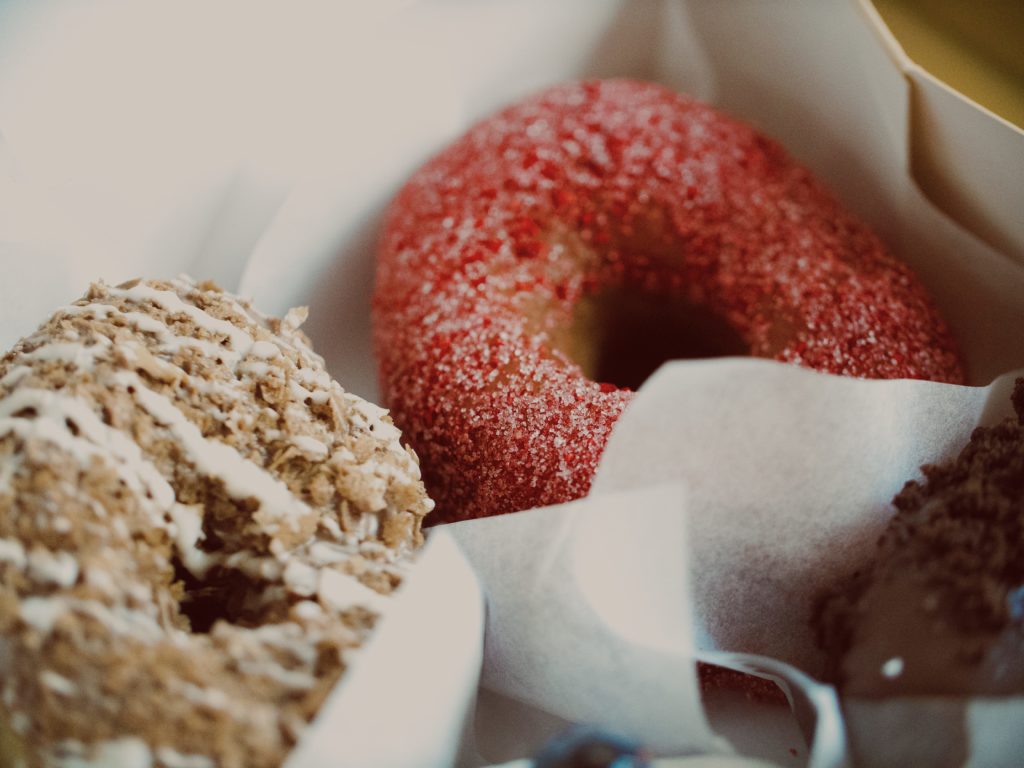 Annette's is the perfect place to swing in before or after a hike. I like to pick up a sandwich to take along and enjoy at the top of the trail and maybe a cookie too.
As I mentioned above, the donuts at Annette's are legendary, but take note: donut day is Thursday and you'll want to get there around 4:00 pm to get the goods.
Jour de Fete
For a cozy, casual sit-down breakfast, my go-to is Jour de Fete. Located directly across the street from the Little Nell, Jour is a staple for Aspen's movers and shakers. Breakfast items range from quiches to bagels with lox to delightful French tarts with fresh fruit. The lunch menu also has a wide range of items to choose from including my favorite veggie sandwich, the "Mia."
Louis Swiss
Louis Swiss Pastry is another classic spot for baked goods and one of the best bakeries in Aspen.
Their baguettes are some of the most sought-after items at the Farmer's Market on Saturdays. Located just out of town and across from the airport, Louis Swiss provides baked goods for a number of restaurants around town. Swing by their bakery on your way back from fly fishing, or make sure to see them as soon as the Farmer's Market opens. Pair some local cheese with the freshly baked bread and you'll be in heaven!
Paradise Bakery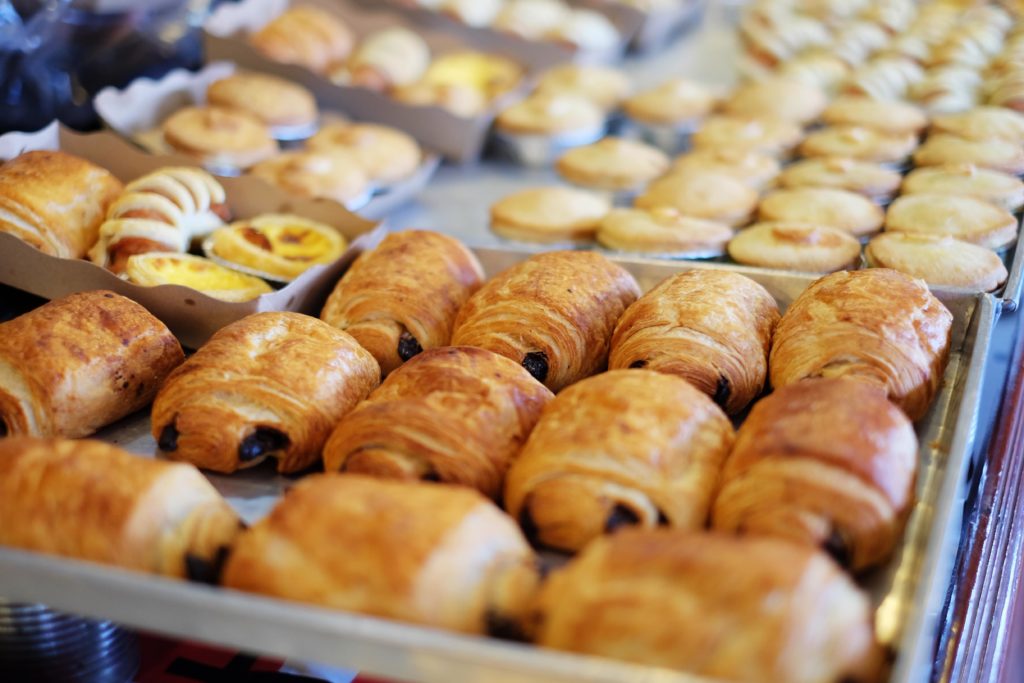 If you're an early bird, head straight to Paradise Bakery. Their croissants, muffins, quiche, and bagels are always ready to go at 6:30 am. They also have coffee, chai tea, lemonade, and other beverages to start the day right. Paradise is located on Cooper Avenue, just two blocks from the front door of the Limelight Hotel.
For bonus points, take your friends and kids back to Paradise Bakery in the evening for ice cream. In the summer months, a large line winds its way out the door as people look to indulge in a cold treat. On various evenings throughout the summer, music ensembles made up of Aspen Music Festival & School students will play free concerts, making customers happy to stand in line as long as it takes.
If you're staying at The Limelight, you'll also have access to complimentary breakfast at one of the coziest hotels in Aspen. Here you'll find mini croissants, blueberry muffins, and toasty bagels to jumpstart your day.