If there ever was a place that knew how to do three day weekends, it's the Wood River Valley. Here's what you need to know to make your Memorial Day Weekend in Sun Valley unbeatable.
The Sun Valley Wellness Festival
May 26-29
The Wellness Festival is celebrating its 20th anniversary in Sun Valley this year, and it has become a highly anticipated event for both locals and visitors.
This four-day wellness extravaganza is geared to improve mental, physical, emotional, spiritual and environmental health. The fest offers pass holders access to panel discussions, keynote speeches, live music, and movement classes.
There are portions of the festival that are open to the public, most notably, the Wellness Experience Hall. Here, vendors and practitioners of every variety (massage therapists, psychics, jewelers, beauty product representatives, and more) set up booths in one of Sun Valley Lodge's conference rooms. Anyone can roam these aisles and schedule appointments with a vendor whose services are of interest to them. You can also purchase excellent gifts for your favorite hippie.
Keynote Speakers
The keynote speakers at this event are always strong, powerful individuals whose work has been monumental. A few examples of keynote speakers of the past are Jewel, Mark Nepo (The Book of Awakening), Elizabeth Gilbert (Eat, Pray, Love), Marianne Williamson and MC Yogi. This year, Sun Valley welcomes Arianna Huffington, co-founder and president of The Huffington Post (amongst a long list of other mind-blowing accomplishments).
Other keynote speakers this year are Wayne Pacelle, the CEO of the Humane Society of the United States and Dr. Vandana Shiva, a steamroller of an activist in the global agricultural and food industries. She is an environmentalist and scientist, and her list of accolades require much more space than this post allows.
Needless to say, this festival will have you leaving inspired, rejuvenated, and with new knowledge about yourself and the world at large. Don't miss it.
For tickets, visit the Sun Valley Wellness Festival ticket page.
Arianna Huffington at the Sun Valley Pavilion
May 26
If you can't see Arianna Huffington at the Sun Valley Wellness Festival, don't worry! This female force of nature is going to be speaking at The Sun Valley Pavilion on May 26th.
Sleep your problems away https://t.co/HB7B1j98GY

— Arianna Huffington (@ariannahuff) April 20, 2017
Arianna Huffington is the co-founder of The Huffington Post and the CEO of Thrive Global. Additionally, she is the author of 15 books, was named one of Time Magazine's 100 Most Influential People, and was on the Forbes Most Powerful Women list.
Her most recent book is called The Sleep Revolution and discusses the importance of sleep for our professional, social, and emotional lives. Even if you do think that you can sleep when you're dead, you won't want to miss seeing this.
To purchase tickets, please visit the Sun Valley Center for the Arts ticketing website.
Redfish Lake Lodge Memorial Run
May 27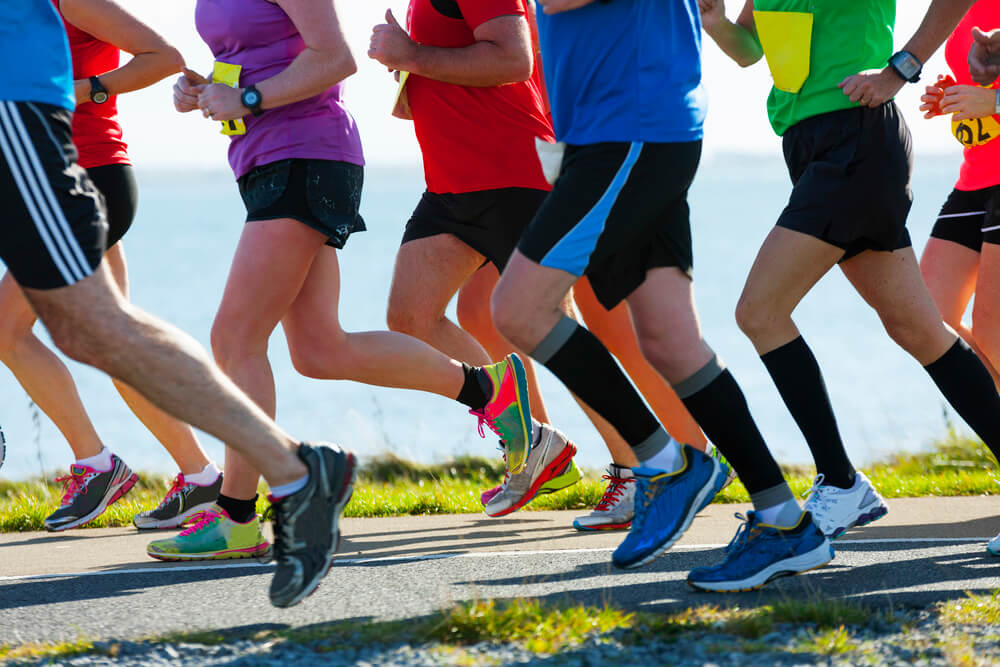 Join participants for this year's 7th annual Redfish Lake Lodge Memorial Run hosted at Redfish Lake.
The festivities for this event begin on Friday, May 26th with a dinner and live music at the Lodge (please call in advance or purchase on the registration site).
Race day begins promptly at 9:30am with the kid's one-mile run. The big dogs (aka the Half Marathon runners) will start their race at 10:00am, the 10K will kick off at 10:30am, and the 5K will begin at 10:45am.
If you think that this is one of those races where you simply go home after you cross the finish line, think again. Following the races is a "cool off session" where athletes join what's known as the Bluefish Club. If you think a refreshing dip in a glacial-fed lake sounds fun, meet these like-minded wingnuts at the end of the dock!
For more information, and to register, visit the Redfish Lake Lodge Memorial Run website.
The Limelight is a great place to nest during this long weekend. With any luck, the patios will be warm enough to enjoy a sunset cocktail and an evening by one of our cozy fire pits.