Spring has sprung and it is officially wedding season–one of my favorite times of year! As a self-proclaimed wedding expert, I'm excited to give you the low-down on my favorite small wedding venues in Aspen.
Ajax Terrace
My absolute top choice for the ceremony itself is the Limelight Hotel's Ajax Terrace. Aptly named, the terrace boasts a bird's eye view of Wagner Park, Restaurant Row, and Ajax (aka Aspen Mountain).
With such stunning views, Ajax Terrace doesn't need a lot of decorations, but I'd give Mountain Flowers a call and ask for some bouquets of local Colorado wildflowers. With top-notch catering as part of the hotel's many offerings, you can easily transition to a reception up on the terrace or in one of the hotel's other spaces.
Shadow Mountain Terrace
Shadow Mountain Terrace is a larger venue on the third floor of the hotel. It's the ideal spot if you have more people coming to celebrate your special day. 
I also love the idea of a poolside ceremony in the Limelight's Courtyard. With ample natural light, trees, and a low-key, peaceful vibe, the Pool-Side Courtyard also opens up to the Limelight's Living Room/Lounge making transitioning to a reception a breeze. Combining indoor and outdoor spaces for a wedding keeps things fresh, especially one in Aspen.
Bosq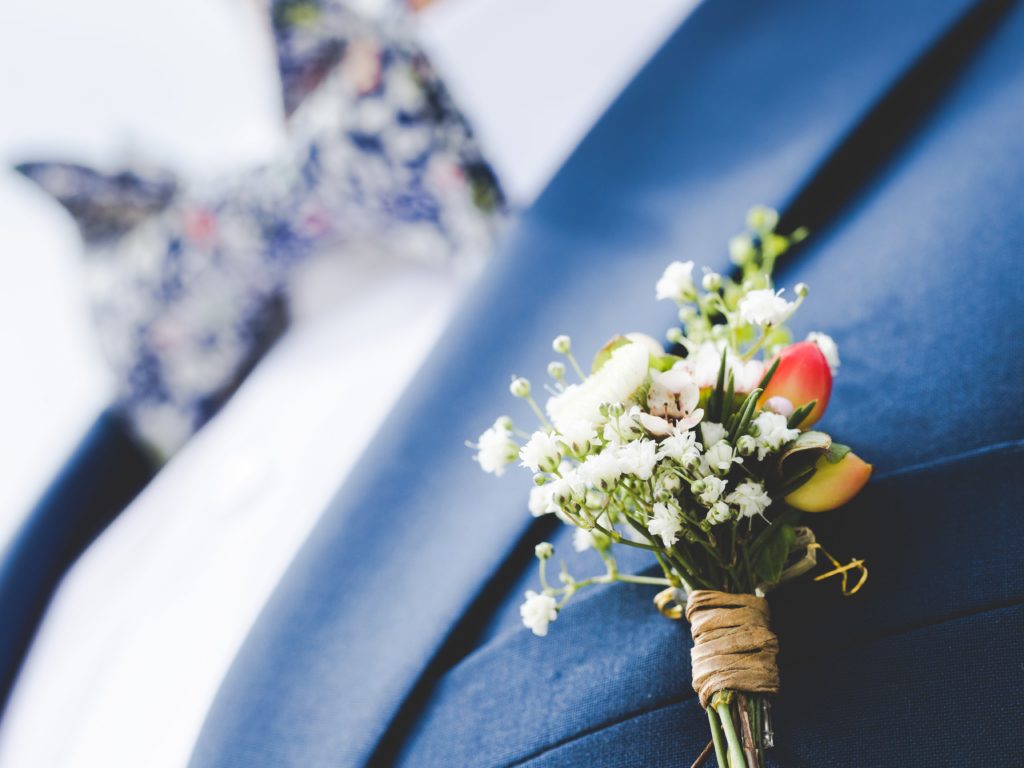 If you are looking for the more traditional wedding style with a change of scene for the reception, stick with an outdoor space for the vows and then head to a restaurant for the festivities.
Bosq is everyone's favorite new restaurant and its sexy, intimate atmosphere is perfect for a small gathering. What I love about Bosq is that you can rent out the full space and have an event that is completely private, even if you only have a group of 15-20 people.
Most restaurants in Aspen aren't huge, but they're big enough that it would likely be cost prohibitive to have the whole place to yourselves. Bosq's Barclay Dodge is Aspen's own celebrity chef and his menu can be perfectly adjusted to suit a private party.
Herron Park
I also love the idea of doing a smaller reception somewhere like Herron Park. Herron Park is one of the dozens of public parks maintained by the City of Aspen; located on the river it's very picturesque and accessible. Arrange catering from an Aspen institution like the Hickory House Ribs for a low-key, organic celebration.
Terrace at The Nell
For an indoor/outdoor option at the base of Aspen Mountain, The Terrace Room at The Nell is perfect. And with The Nell's stacked staff of chefs, bartenders, and master sommeliers, you'll be feeding your guests the best.
There's something incredibly romantic, to me at least, about a small gathering of friends that follows a tiny ceremony where everyone can celebrate your marriage.
For more small wedding venues in Aspen, contact our event planners at the Limelight.