Sure, you could get mom another scarf or scented candle for Mother's Day this year. But let's be real: what she really wants is to spend some quality time with you! Why not make it count with a mountain getaway?
May in the mountains means sweet off-season deals for you and beautiful weather for all your bonding activities. The perfect balance of relaxation, adventure, and culture-mountain towns have something for every type of mom.
Whether it's Aspen, Ketchum, Jackson, or Telluride, take a trip to the mountains. Here are some things to do over Mother's Day weekend.
The Adventurous Mom Getaway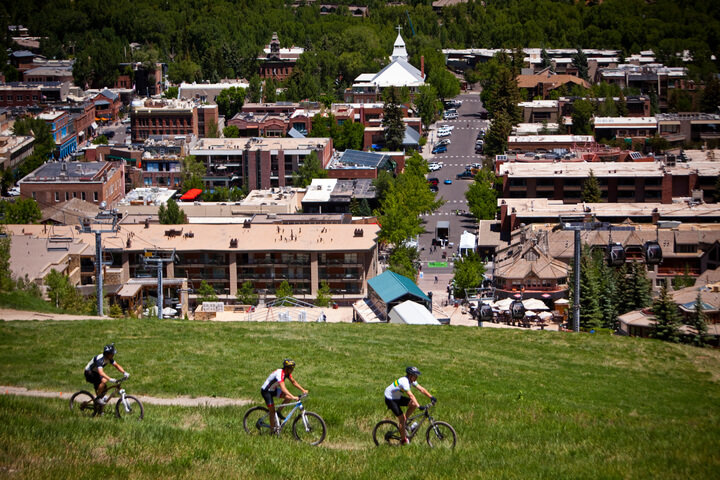 Your mom could use a little excitement in her life. Lucky for you the mountains were made for new adventures! May kicks off white water rafting season, and there's not better way to bond than to throw yourself down a river. Getting on the rapids is the perfect way to see some refreshing scenery and get your excitement fix.
Once your mom is feeling like a mountain warrior, try out some mountain biking. Picture miles and miles of bike trails through bright forests, fields of lilacs and snow-spotted peaks. World-class trails will get mom's blood pumping as you whir down steep trails and maneuver thrilling turns. If your mom's not quite ready for the advanced course, there are plenty of beginner routes with just as stunning scenery.
If you two aren't the mountain biking types, rent cruisers and ride through town. Then, wind down at a mountain brewery. Get a beer sampler to quench mom's adventurous tastes and compare notes on your favorites.
The Stressed-Out Mom Getaway
Maybe your mom is just looking for some peace and quiet for Mother's Day. Well, there's nothing quite as tranquil and revitalizing as fresh mountain air.
Start your day off sipping coffee overlooking the serene mountain backdrop. Then grab your yoga mats and join a mountain top yoga class so mom can reclaim her inner-calm. Once mom is feeling zen, head to the mecca of Mother's Day pampering: the spa! By the time mom is done with the deep tissue massage, the ridiculously high-thread count towels and a soak in a scenic hot tub all her worries will melt away.
Wrap up your relaxation day with mom's favorite dish at a first-rate restaurant.  Have you ever seen mom this blissful?!
The Artsy Mom Getaway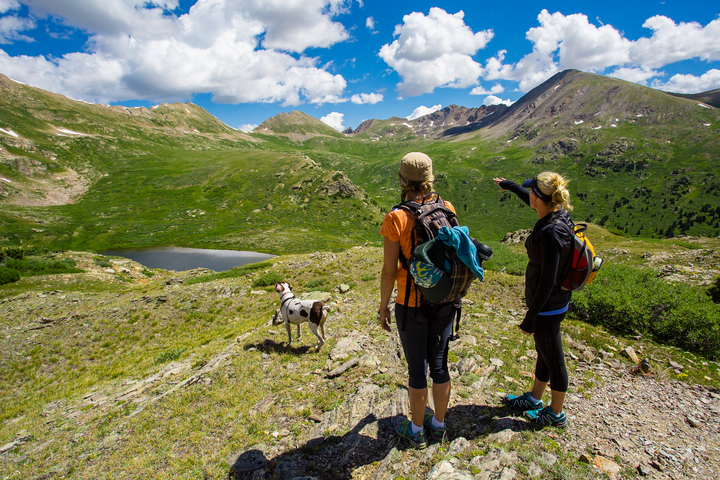 A mountain getaway is chock-full of unique experiences to invigorate your mom's creative spirit. The trees are blooming and the brooks are babbling so go explore some beautiful hiking trails!
Once you and mom make it to a summit overlook she'll be stunned by the impressive views. Once you're both properly inspired by nature, get a dose of culture back in town. Whether it's a live dance show, a music in the park, or a local art gallery there are plenty of opportunities for you and mom to be dazzled without the crowds of summertime.
Finish the night with a fancy cocktail and some live music and recap your exciting day together.
A mountain getaway is the perfect way to shake it up this Mother's Day. Whether you're getting your blood pumping with a new wild sport, calmly taking in the beauty of the mountains or going out on the town, this gift has something for everyone. You and mom can unplug, share some laughs, and are sure to make some great memories together that she will never forget.
So, get yourself out of the scented lotion aisle in Target! Put down the boring chocolates! Run from the florist! The mountains are calling! Your mom will thank you for it.