Aspen has to be one of the top places in the world to raise a pet. Our community's commitment to four-legged friends runs deep. The Aspen Animal Shelter is a no-kill shelter with dogs and cats up for adoption from as far away as New Mexico, Utah, and Arizona. The shelter is open daily for those who want to cuddle with a cat or even take a dog for a hike. Once you've made a furry friend, though, be prepared to take him or her home with you.
Whether you've recently adopted a dog or cat at the Aspen Animal Shelter, have brought your dog on vacation with you, or want to bring some treats to the pet you left at home, the pet shops in Aspen have everything to meet your needs. Take a look below for a run down of our favorites.
CB Paws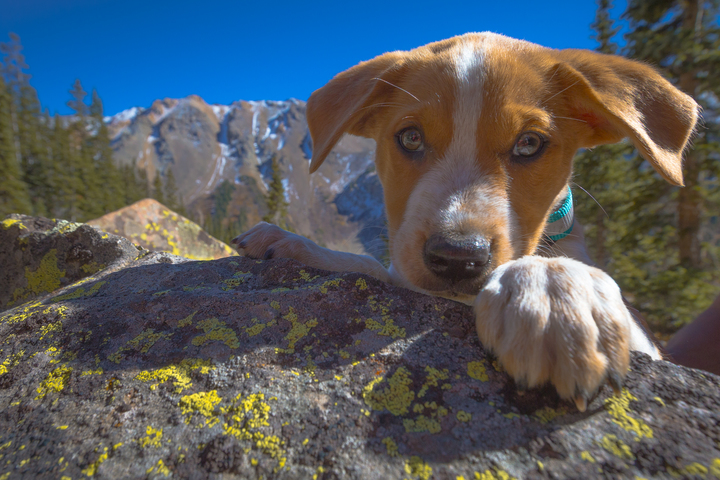 CB Paws has been my go-to pet shop for over a decade. I even shop there for gifts for my parents because they only seem to get excited about new leashes and toys for their favorite child, a lab mix named Petey. CB Paws has everything from ultra sporty leashes made with easy to clip-on carabiners to glittery collars for the most pampered pup. They also make customized dog (and cat) tags on the spot, so if your dog loses one playing in the snow or on a hike, you can replace it right away.
Only Natural
The newest addition for the Aspen pet shop scene is Only Natural Pet Aspen. Like many of Aspen's restaurants, Only Natural Pet emphasizes natural products. It also focuses on holistic pet care with an array of supplements for any condition.
Rocky Mountain Pet Shop
Rocky Mountain Pet Shop has been around since 1970 and is another local staple. They have a self-serve dog wash station that comes in hand if you wind up hiking on a trail that still has snow on it.
Rocky Mountain Pet Shop is also the go-to spot if you're looking for a pet fish, they have tons of varieties and options. Rocky Mountain Pet Shop's knowledgeable staff also offers dog training services in case you've booked yourself a private ski lesson or fly fishing trip and decide that your dog could use a little instruction as well!
Fortunately for guests to Aspen, our hotels reflect the pet-friendly mentality of our locals. The Limelight has a longstanding tradition of welcoming dogs and we even provide complimentary water bowls and placemats for you to take home after your stay. Our colleagues at the Little Nell take the dog-friendliness to the next level with a special pet menu.