Spring break conjures images of beaches and clam bakes. However, anyone who has spent time in Aspen can tell you there is truly no better place to spend the seasonal reprieve than at an altitude of 8,000 feet above sea level.  Besides the world-class skiing, snowboarding, restaurants, bars, and shopping, Aspen hosts two weekends of live music, parties, and athletic competitions and training at the Bud Light Spring Jam which takes place March 12-28th 2016. Here's your official low down. 
Skiing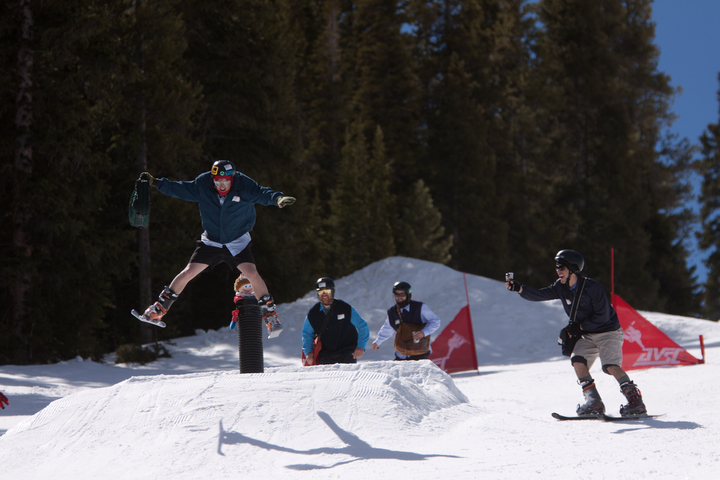 A totally free event, the Bud Light Spring Jam hosts a variety of free events for attendees to enjoy. Set up on Fanny Hill, the Terrain Park Boot Camp opens with coaches and experts from Aspen Valley Ski & Snowboard Club there to teach beginners (ages 13 and up) how to safely slide a rail, hit a box, and throw a trick.
Also, Bud Light Big Air Fridays is an afternoon of athletes from all skill levels showing off their talents on a 40-foot jump. Crowds gather to cheer on participants as giveaways are hosted throughout the Friday afternoon event.
Live Music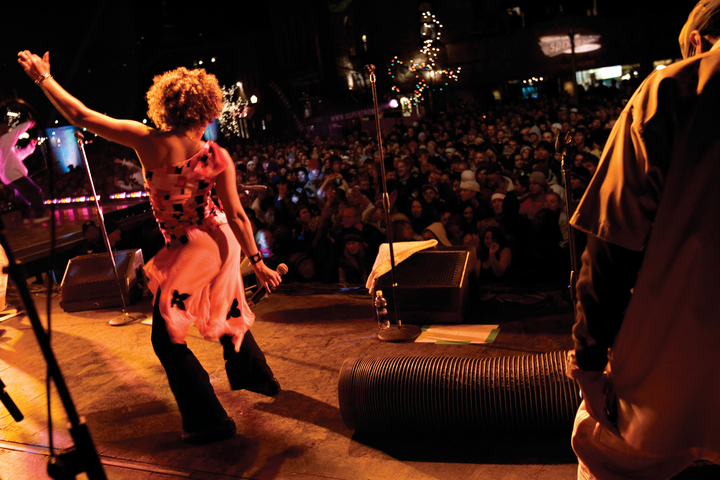 On Saturday, March 19, Nahko and Medicine for the People take Snowmass Village stage at 4 p.m., with an opening performance from hip-hop artist Santang. The evening is capped off with a special fireworks displays.
The following weekend, enjoy two more free concerts. Friday, March 25, Colorado's very own Big Gigantic will rock Core Party, an event held in the heart of downtown Aspen (the corner of Cooper Street and Galena Street) with its very own beer garden. Prior to Big Gigantic's set at 9 p.m., DJ Naka G will get the party started beginning at 8 p.m.
Then, on Saturday, March 26, the Bud Light Spring Jam hosts its final hurrah with a live performance from Nicki Bluhm & The Gramblers. Aspen locals, Hurricane Carter, open for Nicki Bluhm & The Gramblers, at 3 p.m. to kick off the final evening of music and festivities, of course capped with another extraordinary fireworks display.
The Beer
Spring Jam is sponsored by Bud Light so you know the beer will be flowing. But if you're looking for a more sophisticated brew, know that there are tons of choices in Aspen (and at the Limelight.)
You can go to a beach in Mexico anytime. However, spring break in Aspen happens only once a year. A magical time when it's warm enough to ski in a t-shirt and walk around town in flip flops, there truly is no better place to relax and enjoy spring break. Factor in the ultimate spring break celebration in the Rocky Mountains, the Bud Light Spring Jam, and the decision is an easy one. So come to Aspen for a final winter hurrah!