Each year in Aspen, the winter season's official start is marked by an annual event: The Summit for Life race, benefiting the Chris Klug Foundation. Now in its 10th year, the Annual Aspen Summit for Life is a night-time uphill race on Aspen Mountain.
The Race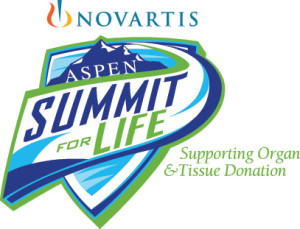 Racers come from across the country to raise awareness about lifesaving organ and tissue donation. The founder of event's beneficiary, Chris Klug, is a liver transplant recipient and Olympic snowboarder. In fact, the longtime Aspen local was the first transplant recipient to win a medal in the Olympics. Chris started his foundation to give back to the transplant community. With over 123,000 Americans on the transplant waiting list today, and an average of 22 people losing their lives waiting for a transplant every day, Chris Klug's story is one of hope.
Summit for Life is the foundation's largest fundraiser. Last year's event raised over $185,000 to be put directly toward the foundation's awareness programs. Over 400 racers take part in Summit for Life each year, some are elite athletes (and yes, Olympians), and others are kids as young as eleven years old hiking up with their families.
Don't let the fact that kids take part fool you. The race is 2.5 miles, but that includes a 3,267 vertical foot ascension. It's literally not for the faint of heart. At the top of Aspen Mountain, a bonfire and party awaits the racers. Inside the Sundeck, there are hot drinks, kegs of Budweiser, and a lasagna dinner courtesy of the Little Nell Hotel. If you're coming to town and you're not quite acclimated enough for the hike, don't worry; you can buy a foot pass to ride the gondola straight to the festivities.
Support Summit for Life
Can't make it to Aspen, but feeling inspired by the cause? You can always support a racer by checking out the fundraising website. Registration for the race is $50, and there's a minimum of $100 of fundraising for each racer. In the past, racer bags have included custom shirts from Marmot and Kahtoola Microspikes for the hike, and vouchers for coffee at Ink! Coffee in downtown Aspen.
This year's Summit for Life weekend takes place December 4-5. It's still a quiet time of year in Aspen (just before the holiday crowds), so it's definitely possible to find an affordable hotel room. Start training now, and you'll be in great shape to race for a good cause!