I live in Aspen because I'm a skier, not an artist. In fact, I can't remember the last time I had a paintbrush in my hand. I do enjoy eating, drinking, and anything social, so when my friend invited me to Masterpiece Mine: Paint and Beer, I willingly signed up.
Hosted by the Limelight Hotel and Aspen's Red Brick Center for the Arts, Masterpiece Mine: Paint and Beer will be offered throughout the spring and summer in Aspen.
Once I arrived at the Limelight, some hesitancy set in—the tables were set with canvases, paintbrushes, and I realized that I had no idea what I was doing. Luckily the Limelight had styled us out with charcuterie and beer, a citrusy Farmhouse Ale from Casey Brewing to start, so I went straight for some liquid courage.
Casey Brewing is based in Glenwood Springs, just 45 minutes from Aspen, and has been one of the best new breweries in Colorado, according to Hunter Marten, the Limelight's bar manager.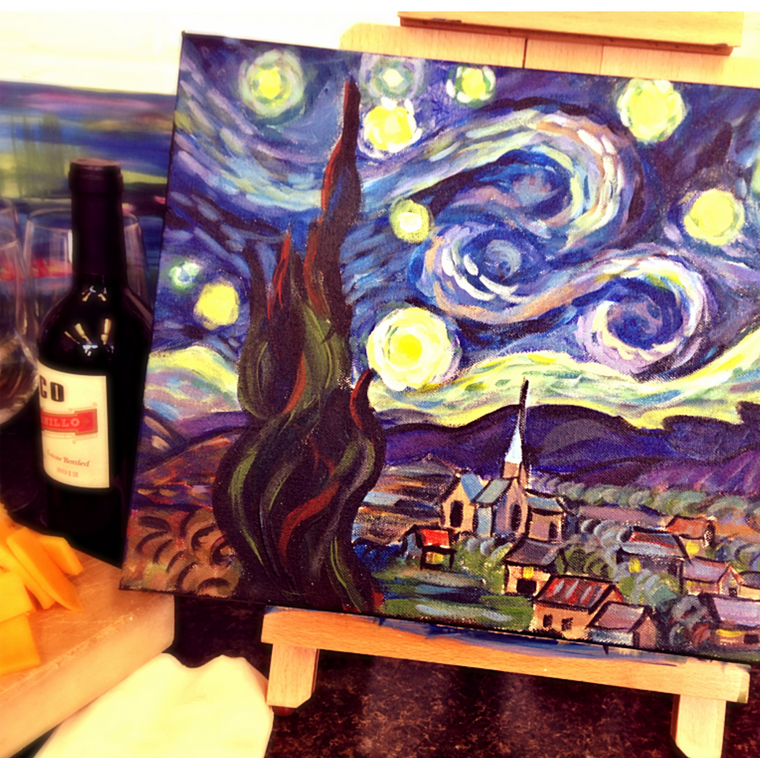 After we'd had our first beer and mingled with fellow wannabe painters Brooke Coon, painting instructor at the Red Brick Center for the Arts, revealed that evening's inspiration. We would be honing our inner Piet Mondrian by putting our own takes on the artist's iconic geometric style. Mondrian's works fit into the Bauhaus esthetics of many of Aspen's buildings commissioned by Walter Paepcke, so his work was an appropriate selection for this class.
In between painting and conversation, Hunter and the Limelight staff served our three-course meal. We enjoyed kale salads topped with shrimp, lamb chops with asparagus and mashed potatoes, but the chocolate molten cake was my personal favorite. The dinner was timed so that Brooke could give us step-by-step instructions on how to approach our projects. Mondrian's works feature black lines and primary colors, and so our paintings were all routed with black lines, but then we, as individual artists, were given free reign to pick our color schemes.
As the evening came to an end, and molten cake was served, the group took shared their works with one another. Some of us chose to stick with Mondrian's bright red, yellow, and blue, others picked more daring colors and designs. A few of the Aspen locals noted that the class was perfectly timed with Mother's Day, and that they'll be sending their works back east as gifts.
Now. Drumroll please. Here is the piece of art created at this past month's paint & beer: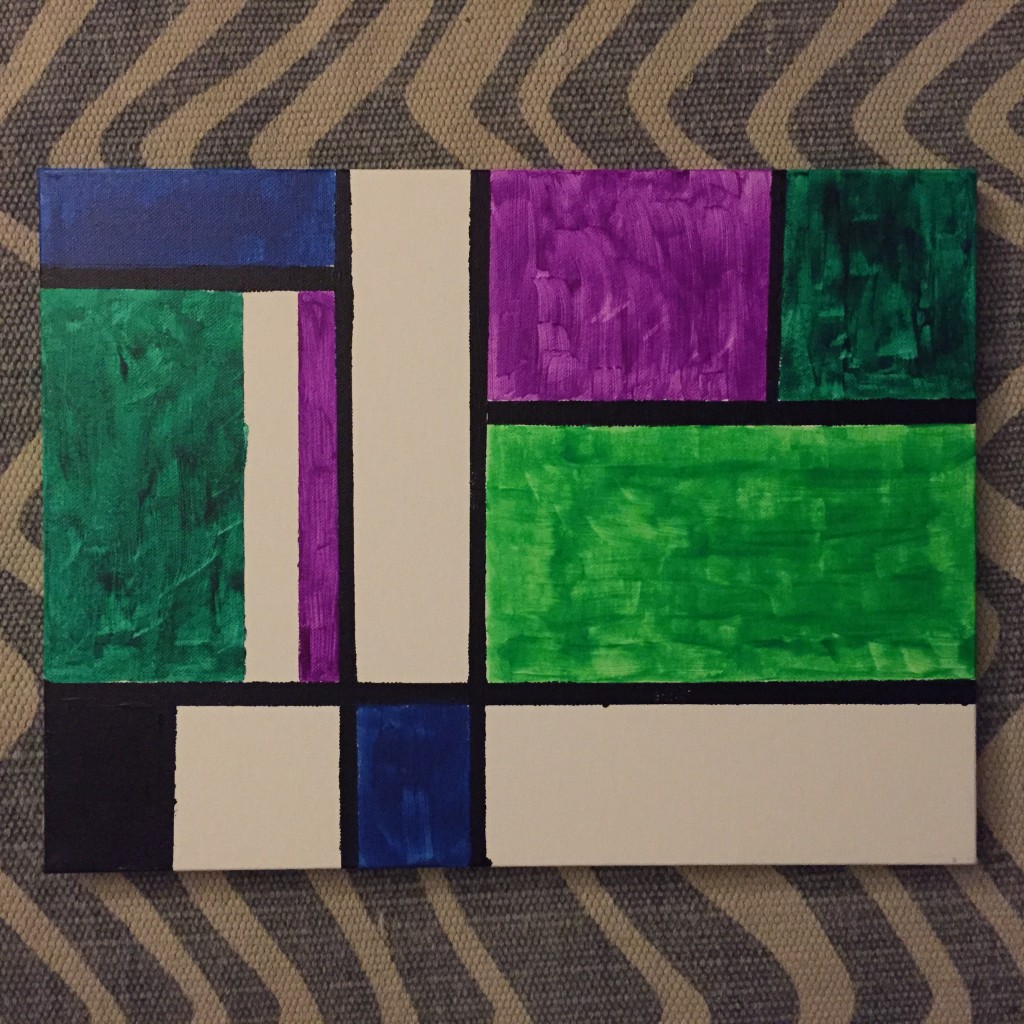 Like what you see?
Check out Aspen Art for the next Paint & Beer at the Limelight.
Photo courtesy of Aspen Art & Beth Slater.