After 25 years of residing in resort towns from California and Colorado to Hawaii, I feel confident in saying I have a good grasp on the dynamic.
In general, there's a gaping divide in these communities; between those who come to play and those who choose to…stay. Eking out a living in ski towns or beach resorts generally requires a serious lifestyle compromise, unless you have professional credentials and happen to be in the right place at the right time (there can only be so many town attorneys or doctors). Barring that exception to the rule, you need to be willing to sacrifice a certain quality of life (financial stability, a regular schedule, affordable housing and groceries, not having a roommate well into middle age), in order to have…a certain quality of life.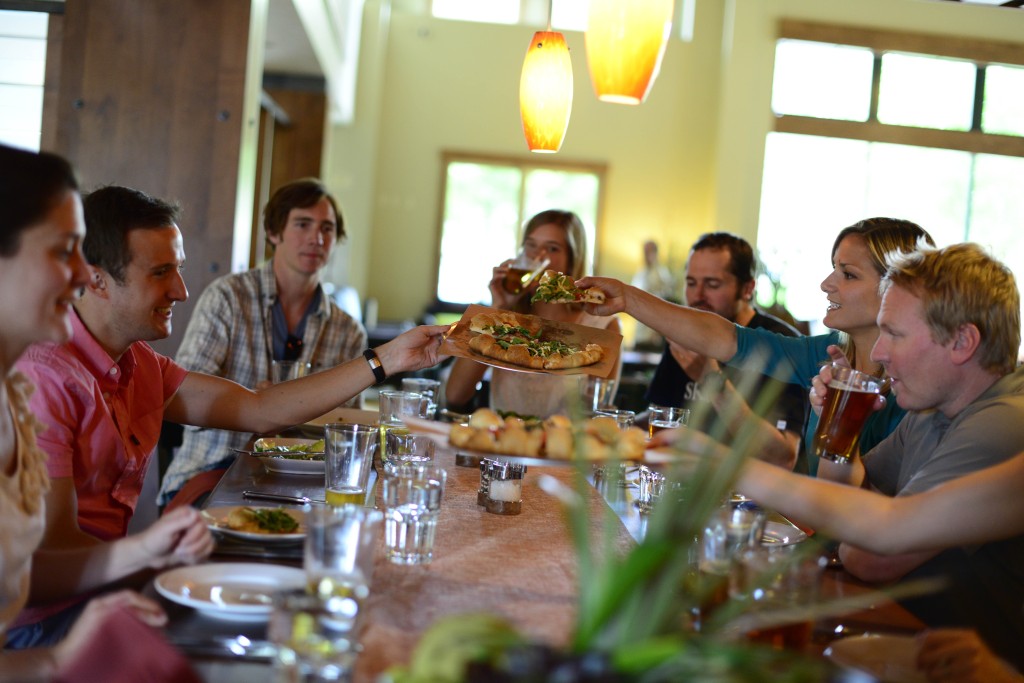 Those of us who have chosen to make our home in the mountains understand it's a trade-off, and it's one we making willingly, if not eagerly.
It's exceedingly rare for a hotel property to foster a genuine sense of community amongst employees as well as locals (I should add it's also rare for locals to want to patronize a hotel hulking in the midst of their tiny hamlet).
Few hotel brands actually succeed at this lofty goal. While hotels may be responsible for employing a large chunk of the community, that doesn't necessarily equate brand loyalty in their off-hours. By way of example, many corporate and some independent companies forbid employees to be on the premises when they're off the clock. While I understand the reasons for this rule, I don't condone fostering this "us-vs-them" mentality in the workplace, especially in a resort town.
For starters, it's a poor way to ensure your work force doesn't promote your business within the community or to friends and family. It also reinforces the have/have-not mindset, aggravating the almost-inevitable tensions that can arise between locals and tourists.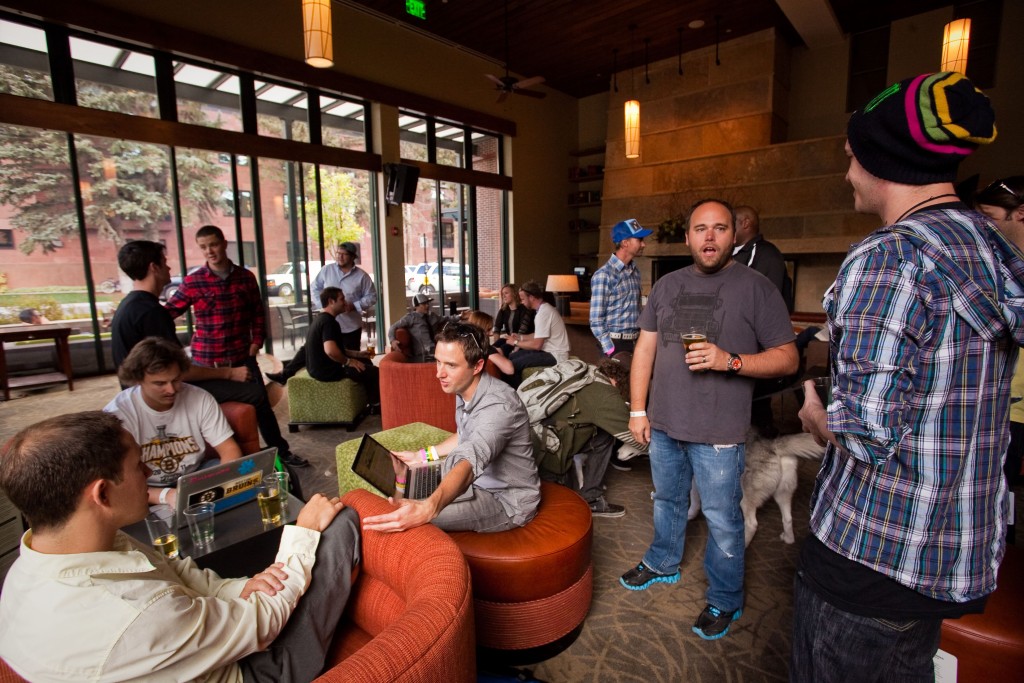 When I lived on Maui, the small restaurant I worked at actively encouraged staff to hang out once we were off-shift. It wasn't just the promise of a "pau hana," or after-work beverage. We genuinely loved the place, which is why most of us never left once we finished work, or were on our days off. Twenty-one years later, it's still where I hang out when I go back to visit, and I can still accurately predict just who will be taking up what seat at the bar (the head bartender hasn't changed, either, despite having a "real" job by day, and remains a friend). All I can say is, despite four changes of ownership, they're doing something right.
Which brings me full-circle to the Limelight.
I was a guest at the hotel before I lived in the area, and was immediately struck by what a great vibe the hotel had. It wasn't just the cool design, ethos, and laid-back atmosphere: it was the staff. Like its sister hotel, The Little Nell, the employees- from housekeepers and maintenance crews to reception- exude a genuine enthusiasm and welcoming attitude. I've been saying this in writing and to friends for nearly 10 years now, ever since I first started coming to Aspen as a dirtbag travel writer (just to put a fine point on the fact that I'm not the average guest, and most of those visits were not under the auspice of being a journalist).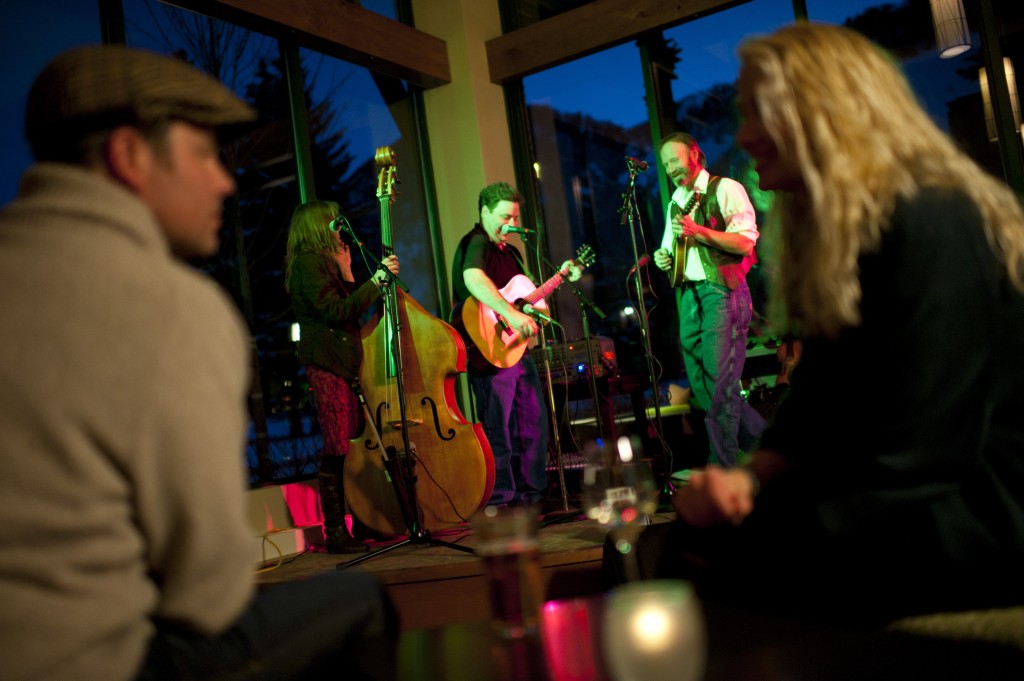 What I love about both of these properties is that they understand the value of treating all visitors- whether or not you're a guest at the hotel- like welcome guests. In corporate-speak, it's a core value. By contrast, my core values as a freelancer entail ingesting as much caffeine as possible/getting out of my pj's before noon. In all seriousness, however, my job as a food and travel writer mandates I be skeptical of any brand that milks the whole, "We're one big happy family/we care about the planet" marketing platform. I always dig deeper to see whether or not there's any credence to it- after all, there will always be things that employers can do better, and employees who fail at their jobs.
Yet, the Limelight has become a much-loved part of the Aspen community. I've discussed why this is with a number of locals, and have found that many of us share common ground when it comes to why we love the hotel.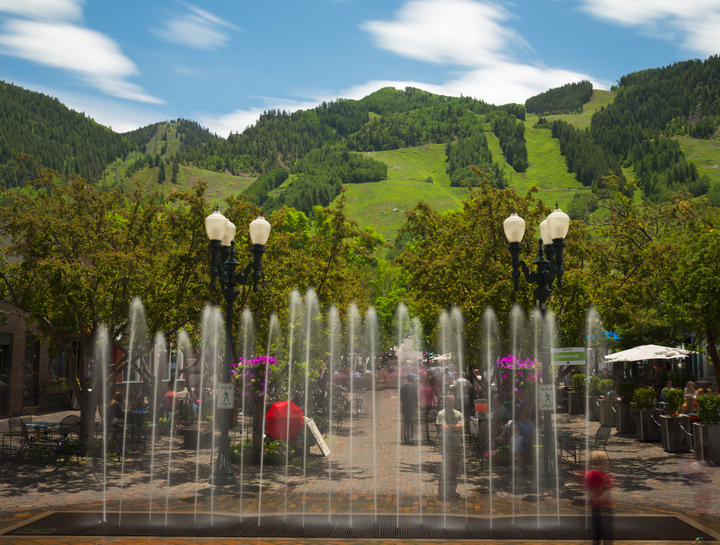 Here are my reasons for why I choose to make a hotel just upvalley from my home my local hang:
The Limelight actively works to ensure that locals, as well as visitors, are return guests. The staff may not know who I am, but they're adept at recognizing a local. I've never been treated like anything other than paying guest when I wander into the hotel, be it to use the restroom, borrow a pad of paper, or get a break from the cold while I'm killing time between meetings
 Despite the ubiquity of telecommuters today, especially in mountain towns, not all businesses throw out a welcome mat for "campers." I love working in front of the Limelight's fireplace on my laptop. It's warm, cozy, and provides me with a welcome respite from my otherwise hermit-like existence. The Limelight is completely cool with this (at least, they seem to be), even when I don't buy anything.
        The Lounge's happy hour is known amongst locals as the best deal in town. Where else can you get a (really tasty) wood-fired pizza with your choice of toppings for just $10? Throw in a full bar with drink specials ($3 Bud Light, $4 drafts, $6.50 house wine, and $8 specialty cocktails) from 3-7pm, live music four nights a week, a hopping scene, and slopeside location, and you have all the necessary ingredients for a great après ski sesh. BEER:30 is held in The Lounge every day from 4:30-5:30; get an $8 flight of 4 different brews, $4 flight refills, and $2 sliders).
        Along the same lines, the Limelight plays host for some of Aspen's most major-league events. During the X Games, Gay Ski Week, and the FOOD & WINE Classic, you can reliably count upon both public and private parties, and the resulting happening bar scene. There are also special, ticketed beer and distillery dinners open to the public.
        The Limelight consistently works to lessen its environmental footprint.  In addition to a restaurant composting program, the hotel has various energy efficiency and water conservation measures in place, including timer-controlled room lights, reduced corridor lighting, smart thermostats, and low-flush toilets and low-flow shower heads.  Confused about whether a hotel you're considering is greenwashing (i.e. employing false or exaggerated eco claims)? Click here for my checklist.
        The staff understands that sometimes, s— happens. Over the holidays last year, a major breaking news event occurred in Aspen, and I happened to be on-scene, sans computer. One of my editors asked me to cover the developing story, but when it came time to file it, I didn't have time to drive home. Instead, I explained the situation to the Limelight staff (given the hours I've logged on my laptop in the lobby, it was the first place that came to mind). That's how I ended up, on one of the busiest nights of the year, using a computer at reception. You can't put a price on that kind of customer service, even for a non-customer.
        It's a favorite meeting spot for locals, especially of the breakfast variety. We know the Limelight has the best breakfast buffet in town (it includes a righteous housemade granola bar and shhh, but we like to pocket a bagel-and-lox to go for lunch).