There's a saying here in Aspen: "People move to Aspen for the winter, but they stay here because of the summer."
Even locals who spent the summers of their youth in the Hamptons, on Nantucket, or summer camp at any of the many lakes in Vermont and Maine eventually admit that summers in Aspen are nothing short of incredible.
Perfect, You Say?
At just below 8,000 feet in elevation, we get bluebird skies and sunshine nearly every day, without any if the east coast's humidity. At night the mountain air cools down the temperatures enough that most locals don't need or use air conditioning.
And once the Food and Wine Festival passes through Aspen, there is not one dull moment. The Aspen Institute has events to keep us intellectually engaged, the Aspen Music Festival offers world class performances, and perhaps the biggest draw are the many opportunities for outdoor recreation.
On a typical day you'll find locals and tourists alike on top of Aspen Mountain enjoying a cold beverage, lunch, or partaking in the legendary disc golf course. The top of Aspen Mountain is a popular hiking destination, and the gondola runs daily in the summer for those not in the mood for the steep ascent.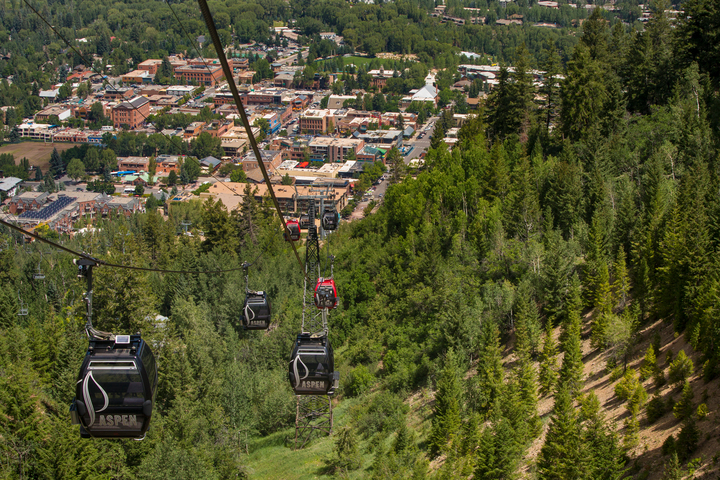 Another cannot-miss favorite is a trip to the Maroon Bells. The Maroon Bells are some of the most photographed peaks in the United States and are just 15 minutes from downtown Aspen. The Bells are surrounded by hiking trails that go from mellow to extreme, so there's literally something for hikers of all ability levels.
With world-class fly fishing on the Roaring Fork and Frying Pan Rivers, and epic mountain biking up and down the valley, there are plenty of other opportunities to get extreme. The Aspen Center for Environmental Studies and Aspen Art Museum also offer a variety of camps for kids throughout the summer.
Not only the unique adventures and outstanding cuisine, Aspen's sense of community and love for itself isn't easily duplicated. When you come here for summer, you feel at home.
At the center of it all is the Limelight Hotel.
Located in the heart of Aspen, the Limelight is perfectly situated for gondola trips up Aspen Mountain, shopping excursions in town, or hopping on a cruiser bike to take in a performance at the music tent. The Limelight's "Perfect Summer Package" ensures that visitors to Aspen will get a chance to do many of the most popular activities in town. Guests who book the package get 10% off the regular nightly rate, two 3-day gondola passes, a $10 lunch voucher for the Elk Camp or Sundeck restaurants, and a guided bus tour of the Maroon Bells.