"Camping is nature's way of promoting the motel business."
While camping is a popular activity in the Rocky Mountains, glamping in Aspen is truly the way to go. Aspen visitors can still enjoy all of the incredible beauty of the outdoors without the hassle of setting up camp, being bitten by bugs, preparing for Colorado's ever-changing weather fluctuations, and fending off unwelcomed wildlife. Enjoy glamping in Aspen with your stay at the Limelight Hotel.
Splash Around

Swimming in a river can be tricky. The water could be freezing cold. The river could have unwanted litter floating in it. Overall, river swimming can be a pretty unpleasant, icky experience.
At the Limelight, enjoy a swim in our heated pool, or unwind in one of our hot tubs. You can still frolic in the water without having to worry about gnarly rocks and icy waters. Don't forget the sunblock!
Opt for Perfume, not Bugspray
Rather than having to douse yourself in bug repellent while camping in the area, spray on your favorite perfume and head to dinner in The Lounge. You'll feel far more relaxed and at-peace when glamping in Aspen when you eat a fresh-to-order meal in our celebrated restaurant. You can also enjoy our specialty food and wine packages or beer dinners.
Have Your S'mores and Eat It, Too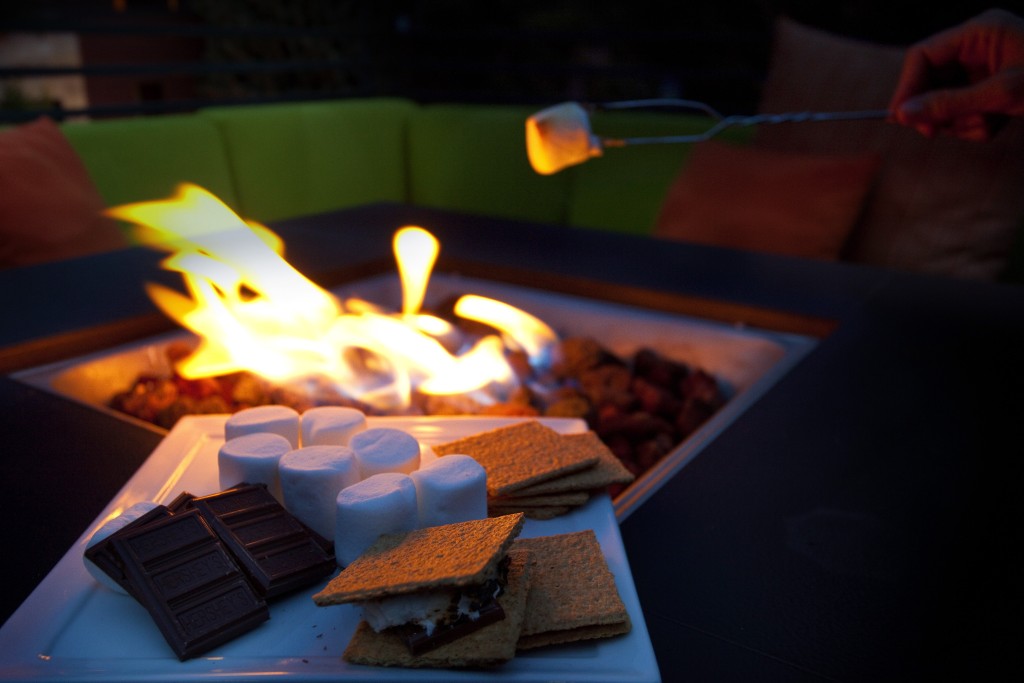 When glamping in Aspen at the Limelight, you don't have to skip one of the best aspects of camping: s'mores. Our S'Mores Kit for Four is the perfect summer night dessert without the hassle of having to build your own fire. Enjoy this beloved childhood treat on one of our patios with some of the most breathtaking views in Aspen.
Leave the Cooler at Home
There just never seems to be enough ice to keep your beer cold when you're on a camping trip. However, glamping in Aspen at the Limelight means never having to worry about maintaining the frosty temperature required for beers. Enjoy a wide selection of ales at the Limelight while taking in Aspen's glorious outdoor beauty on one of our patios.
Mattress vs. Sleeping Bag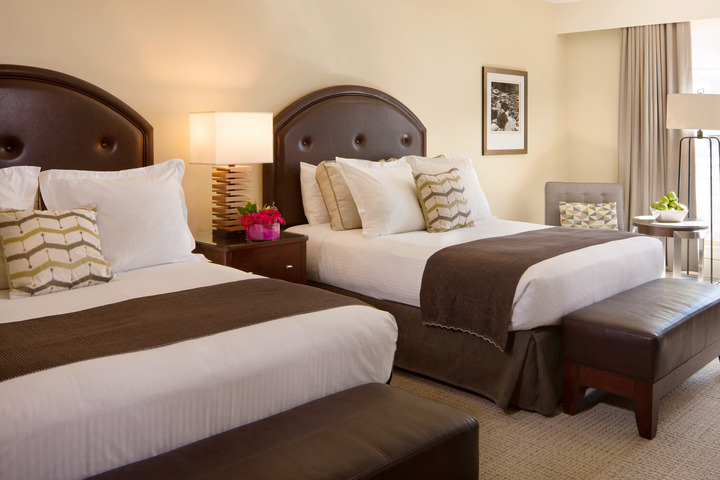 This is a no-brainer. A clean, comfy bed always wins out over a sleeping bag laid out on the ground. Get a full, restful night of sleep when glamping in Aspen so you can spend the day really enjoying your Aspen excursions. Or you can attempt to catch as many Z's as possible on the rock-covered ground and try not to be a grump the following day. Your choice.