I moved to Aspen solo. I was a recent college grad ready to spread  my wings "out west." I quickly found that Aspen is a place where it's easy to build a community. With so many activities, it's pretty easy to put yourself out there and find an adventure buddy.  If you're a skier, all you have to do is hop in the singles' line and you'll automatically be introduced to up to five new people who are on the mountain for the same reason that you are.
Locals love to share insider tips. We love our community, and we want everyone else to see what it is that makes Aspen such a special place. That means that tourists—those that come with big groups and the brave souls who come on a solo excursion—often feel right at home.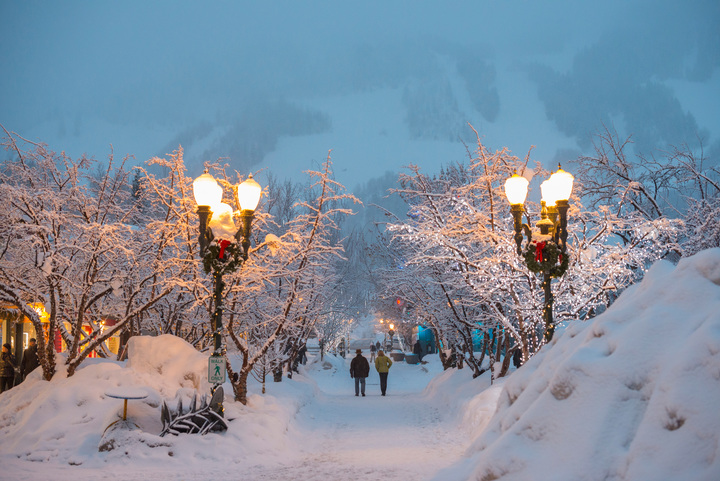 Beyond the ski lifts, Aspen has loads of places where it's easy to make new friends and find a community of your own. One of my favorite spots happens to be the lounge of the Limelight Hotel. Its enormous fireplace, huge couches, and two-story windows (that boast views of Aspen Mountain), create a warm and welcoming atmosphere. The lounge is well-stocked with games (think Connect Four, Checkers, Apples to Apples) and has a fun, family-friendly vibe. Grab a drink at the bar (I usually warm up with a Hot Toddy), take a seat where you can find one, and spark a conversation about what parts of the mountain where skiing best that day.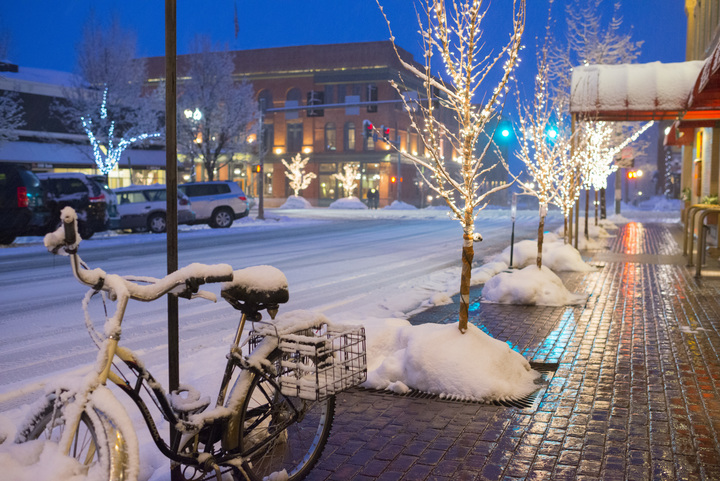 Another favorite is La Creperie Du Village. Located in the center of Aspen's downtown core, the Creperie is a cozy spot where you'll immediately swear you're in a secluded spot in the French Alps. The restaurant is anchored by community table where you can meet anyone from local ski bums to the rich and famous. Bonus points if you find someone to share the famous Raclette with you—it's a feast for a minimum of two people.
Of course, when traveling alone, one can't rule out the possibility of mountain town romance. If you're looking to meet a special someone, be sure to stop by Eric's Bar. Eric's is an Aspen mainstay, and was the first bar I went to when I moved to Aspen at 22. Venerable bartenders Wes and Jordan are still at the helm there on weekend nights, and they can point you in the right direction if you're looking for a ski bunny or bum to give you a more, ahem, authentic Aspen experience.