For the third year in a row, the Wanderlust yoga and music festival is returning to Aspen Snowmass just before Aspen's traditional 4th of July parade, fireworks, and celebrations. The hallmarks of the Wanderlust Festival (which takes place at resorts across the US and Canada) are its yoga and meditation programs. Of almost equal importance are the musical guests who will travel to Aspen to take part. Festivals also feature farm to table dinners, its signature "Speakeasy" speaker series, and hiking and biking excursions lead by local operators.
The Schedule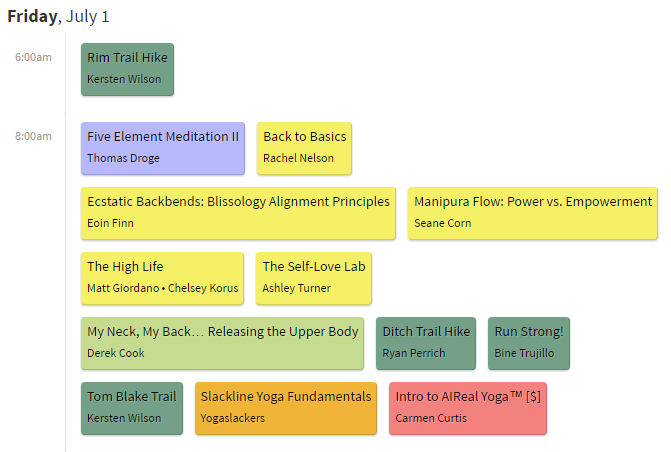 As I take a look at the schedule, it's almost impossible to narrow it down to just a few highlights.
I'm not a diehard yogi by any means, but in terms of yoga teachers, there are many familiar names. They range from Kathryn Budig, who I recognize from when she was on the cover of Yoga Journal, to Gina Murdock, founder of the Aspen Yoga Society.
Murdock has also been instrumental in bringing mindfulness conversations to the world-renowned Aspen Institute. Other notable instructors who will be a special treat to have in Aspen include Rod Stryker and Eoin Finn. Stryker is also widely published on the subjects of yoga and mediation and will speak on "Enlightened Life: 7 Principles In the Pursuit of Happiness." Finn trains yoga teachers, has hosted his trademark "Blissology" retreats all over the world, and even has a podcast that's available on iTunes!
If four straight days of yoga isn't your thing, I want to make it very clear that the festival offers more than just the chance to contort your body into impossible poses while chanting 'om.'
There are other activities daily that enable festival-goers to really get their adrenaline going!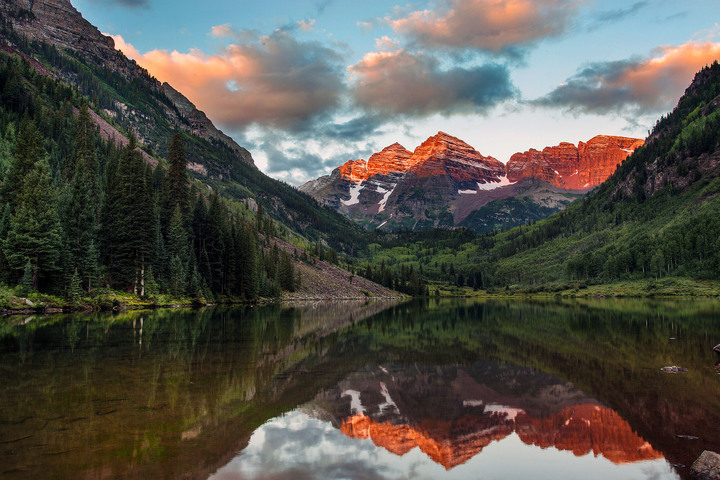 For example, Aspen's Blazing Adventures will lead bike tours from the iconic Maroon Bells.The Maroon Bells are said to be the most photographed mountains in North America and the 12-mile bike ride down from them winds around a mountain road with some of the most beautiful vistas in the world. While you're up there, you might even see a moose (hopefully not standing in the road while you're speeding down)! Guided hikes (including one along the spectacular Rim Trail in Snowmass Village) will also take place daily.
And of course, there's the free, open to the public portion of the festival. The festival village always features purveyors of healthy food, supplements, malas (Hindu prayer beads), yoga mats & clothing, so even if you don't buy a pass to the festival itself, the village is worth checking out. Individual tickets can be purchased to the various live music events, and some of the acts will play free of charge. This year's headliners include roots reggae act Steel Pulse and Aussie singer-songwriter Xavier Rudd. Concerts at Wanderlust take place outside on Snowmass Mountain, which means that they have a huge capacity for concertgoers during one of Aspen's busiest weeks of the year. That said, Steel Pulse and Xavier Rudd are big names, with huge popularity in Aspen, so it's worth getting a ticket sooner than later!
The Wanderlust team updates its offerings on a regular basis, so checking in with the online schedule to see what's new is definitely worth your time. Look out for the Stand Up Paddle Boarding trips. Just when you thought you'd mastered your downward dog and Chaturanga, someone throws you on a three-inch thick piece of floating foam core and makes you rethink what it means to hone inner peace.