So you woke up early and went fly fishing on the Frying Pan River, or whitewater rafting on the Roaring Fork River, or hiked up Buttermilk Mountain, or practiced yoga at O2 Aspen, or any of the many activities that Aspen has to offer on a daily basis.
Now what? You've hit your FitBit goals, but there's still a lot of time to kill before dinner at the Ajax Tavern and that concert at Belly Up. Well, I've grappled with the same problem, so you are in luck.
Bottomless
If it's a Saturday or Sunday, I recommend heading to brunch at Justice Snow's. Justice Snow's is located in one of the most historic spaces in town, the Wheeler Opera House. 
The outdoor seating gives you access to some great people watching, especially when the "dancing water fountain" is on during the warmer months of the year. Justice Snow's also features bottomless mimosas, so it's hard to imagine that heading there after some outdoor recreation could be anything but a great idea.
Beer O'Clock
Once you've had your fill of delicious brunch offerings and consumed a week's worth of vitamin C in mimosa form, head over to the Aspen Brewing Company. Since 2008, the Aspen Brewing Company has been a favorite watering hole of locals and tourists alike. Owner/founder Duncan Clauss is often on hand serving up his creations or chatting up guests about ways to improve civic engagement among Aspen's young professionals. The best way to really take advantage of the Brewery, as it is known to locals, is to order up a couple of flights so that you can try a variety of offerings.
Rosé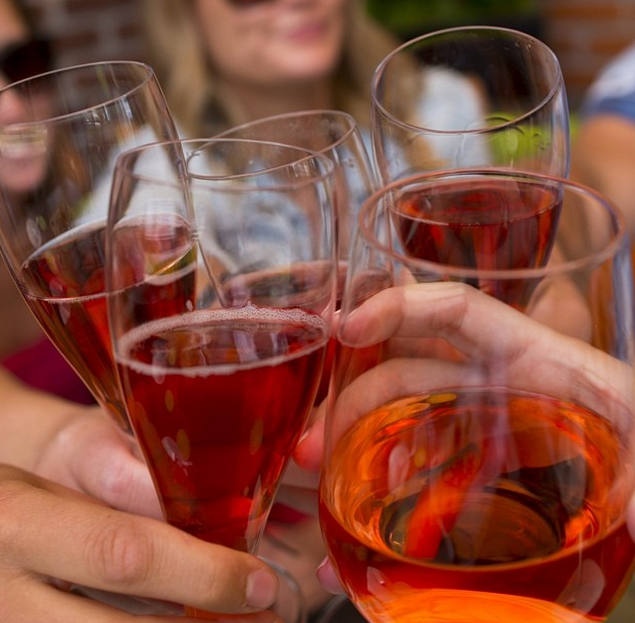 If beer isn't your thing, or if you're with people who want more options, head over to the pool at the Limelight Hotel. If it's a Wednesday, you'll really be in luck because rosé, brut rosé, and rosé sangria are on special for just $6.50 a glass. A nice, pink glass of "summer in a bottle" will cost at least twice that anywhere else in town. If you're really ready to get after it, order up a full bottle for $25! Nothing says summer and vacation quite like enjoying your favorite cocktail poolside.
Sundown
And as the sun goes down, you'll be ready for a snack and sunset views. For that, my go-to is Grey Lady. Named for Nantucket, a favorite spot of Grey Lady's owners, the restaurant specializes in seafood and is renowned for its oysters and lobster rolls. Much like rosé, oysters can be enjoyed any time of year but they're just so much more enjoyable during the summer months.
And a word to the wise… when you're recreating, celebrating, relaxing at 8,000 feet please don't forget to drink some water here and there to make sure that you can play through the evening hours!