A narrow slice of sunshine beamed through the dust-baked window of my camper shell and gently coaxed me awake.  I had been driving through darkness from my midwest motherland of Minnesota, slamming energy drinks and blaring music from broken speakers.  It was silent, and I wasn't exactly sure where I was, but I knew I was close.  I laid there, romanticizing the mountains and the rivers and the sloughs and the fields that laid pristine, right outside my tired '92 Chevy pickup.  I drew a deep breath, stumbled out of the truck bed and gazed upon my new home of Idaho.  
Lava rock.  I saw black lava rock.  And sagebrush.  
I stared at my duck hunting canoe atop my truck, and gulped.  
"Did I really bring this thing all the way out here for nothing?" I thought to myself.
I had always struggled with the thought of leaving the land of 10,000 Lakes, an area of the country steeped in rich waterfowling history thanks to, well, it's abundance of water and waterfowl.  But the mountains drew me West.  
I had chosen to sacrifice one passion—bird hunting, for another—snowboarding.  
At twenty-four years old, I hadn't bothered to do any research regarding the topography or ecosystems of the state I was moving to, but I figured that somewhere, somehow, I could maybe find duck water.  Standing on the side of a sun-scorched desert highway, lost in a sea of sagebrush and lava, my prospects were looking grim.   I brushed my teeth, downed some cold instant coffee, and took the wheel for the final hour of my journey to Ketchum.
Fifteen minutes down the road, I was thinking to myself, "I am truly an idiot.  I must look the part with this canoe on top of my truck, too".  Just then, I noticed a familiar V-shape cruising the baby-blue sky a ways ahead of me.  
"It can't be…out here in the desert?"  
As I droned faster forward, I could make out the shapes and colors of a dozen Canada Geese, sauntering in perfect formation and then setting their wings for descent.  
I pulled over and saw where they were heading.  A half-mile away, the lava rock abruptly turned into an expanse of waving cattails and sparkling water.  For a moment, I thought it was a mirage, and that I had totally lost my mind in the wake of an energy-drink hangover, but it was real.  
It was a desert oasis, and it was covered with birds.  
Since then, I've found more and more duck water, closer and closer to Ketchum.  Not to mention, I've been introduced to the Snake River, just ninety miles South of town, which hosts an enormous concentration of wintering ducks and geese.  And if you'd rather wear hiking boots than waders, Pheasants and Gray Partridge populate the banks ditches around the river, as well.  As for all of that sagebrush?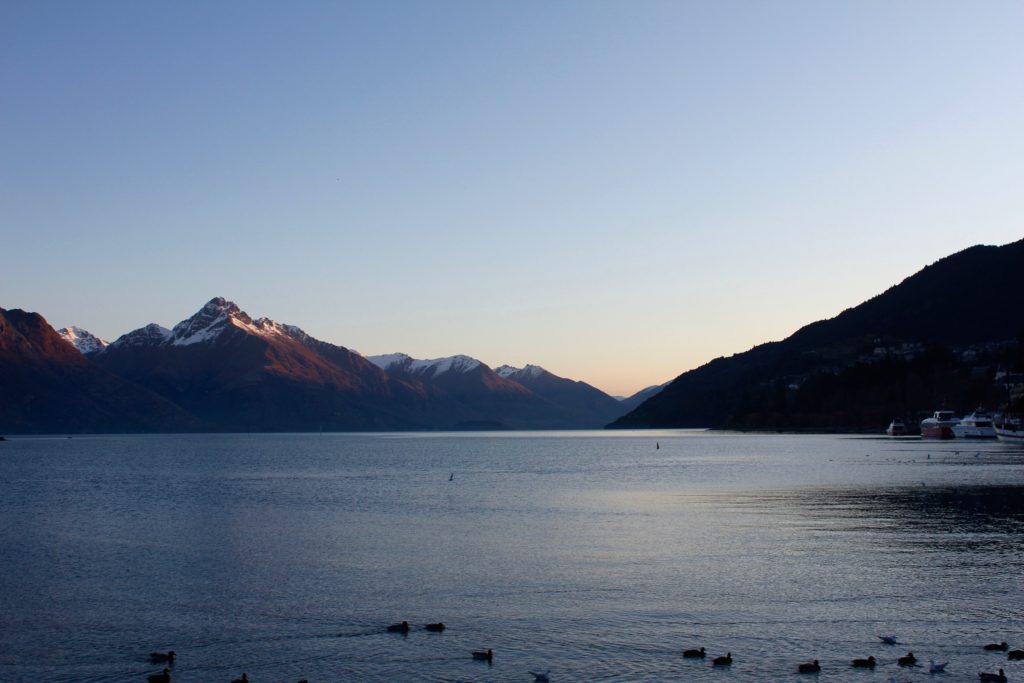 Turns out it holds lots of upland game birds, too, including Chukar Partridge, Quail, and Sage Grouse.  In the mountains, the timber is home to Ruffed Grouse and Dusky Grouse.  Doves abound in the agricultural zones at the south end of the valley, as well.
Here in Idaho, not only do we have phenomenal game bird resources, we also have extraordinary access to them.  
All but a few slivers of water and dirt in the Ketchum area are public property, and thanks to a relatively scamp population of hunters, the birds see little pressure.  
But for me, the most unique part about the bird hunting around Ketchum isn't really the bird hunting at all.  What makes it so special is the fact that here, I don't have to sacrifice my other passions to do it.  I can revel in the morning euphoria of a powder day on the slopes, swap my snowboard for my shotgun, and have birds for dinner, all in the same day.  
To the hunter who wears many other hats, this is paradise.  
This is Ketchum.