Aspen is a great place for weddings, bachelorette weekends, even "babymoons," but it's also the perfect spot to bring your team, department or entire firm to celebrate, incentivize, or provide professional development.
Here's a handy guide to the best work trip ever.
Booking
Book accommodations where the whole group can stay together. If your team is large enough, and you're planning far enough in advance, you can book an entire hotel. Aspen's Limelight Hotel has 126 rooms, making it the ideal spot to do a weekend takeover.
Ask about bundling activities with the hotel. Often times, when hotels have ample time to plan, they can give great deals on team bonding activities, adventures, or dining.
Luckily, you're in Aspen and we're all about making things easy. Simply call your hotel's group coordinator and they will be able to take on the weight of the booking tasks. All we need is the names of your guests and any room requests you may have. Simple.
Arrival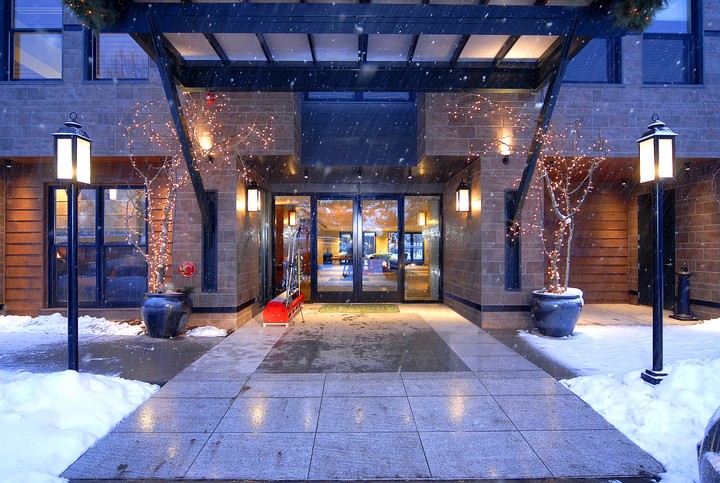 Driving: In Aspen, we're all all about reducing our footprint, so if you're planning on driving, we recommend carpooling! Garage and on-street parking is available for a small fee.
Flying: Aspen's local airport is only 10 minutes from downtown Aspen. Most hotels in town offer complimentary shuttle service to make things easy, but if you're staying elsewhere, there are additional shuttle services offered.
Special Touches: Look up born and raised local Wesley Brown at Bundles Gift Co. Bundles does gift bags for all types of guests, and it's an amazing way to welcome guests to Aspen.
Goodies include canvas bags stamped with a map of Aspen on the outside, half bottles of Veuve Clicquot, popcorn from Two Haute Cowgirls, custom hats to protect from the sun at high altitude, and an array of other treats. You'll be the hero of your group if you secure this amenity.
Activities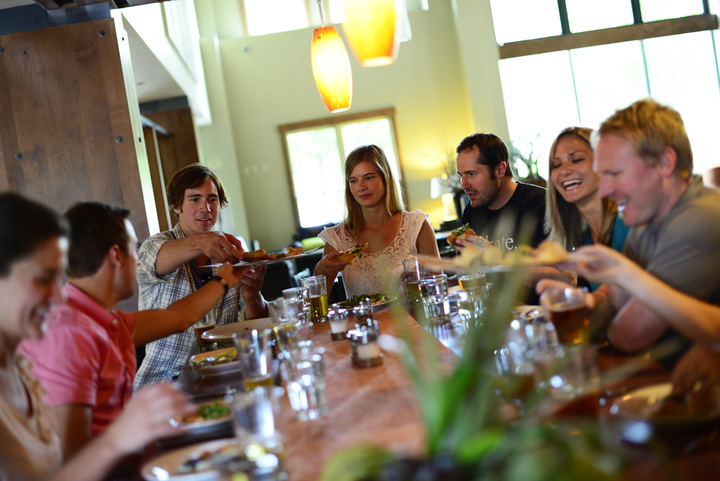 Plan a cocktail party with a view. Planning a cocktail party or beer dinner on night one is the perfect way to get things kicked off. Soaking in your new atmosphere, indulging in delicious foods and drinks, and sharing warm conversation allows your group to start on the proper foot. (Just don't drink too much– or tomorrow might hurt.)
Learn more about our beer dinners and what they entail!
The Limelight has a number of fantastic spaces for gathering, but my favorites are those that incorporate the outdoors. Whether you're next to the grand fireplace in the hotel's lobby (which can be opened up for the perfect indoor/outdoor experience), or chilling poolside, the Limelight has you covered. Book one of Aspen's world class DJs if you want to step it up from an iphone playlist.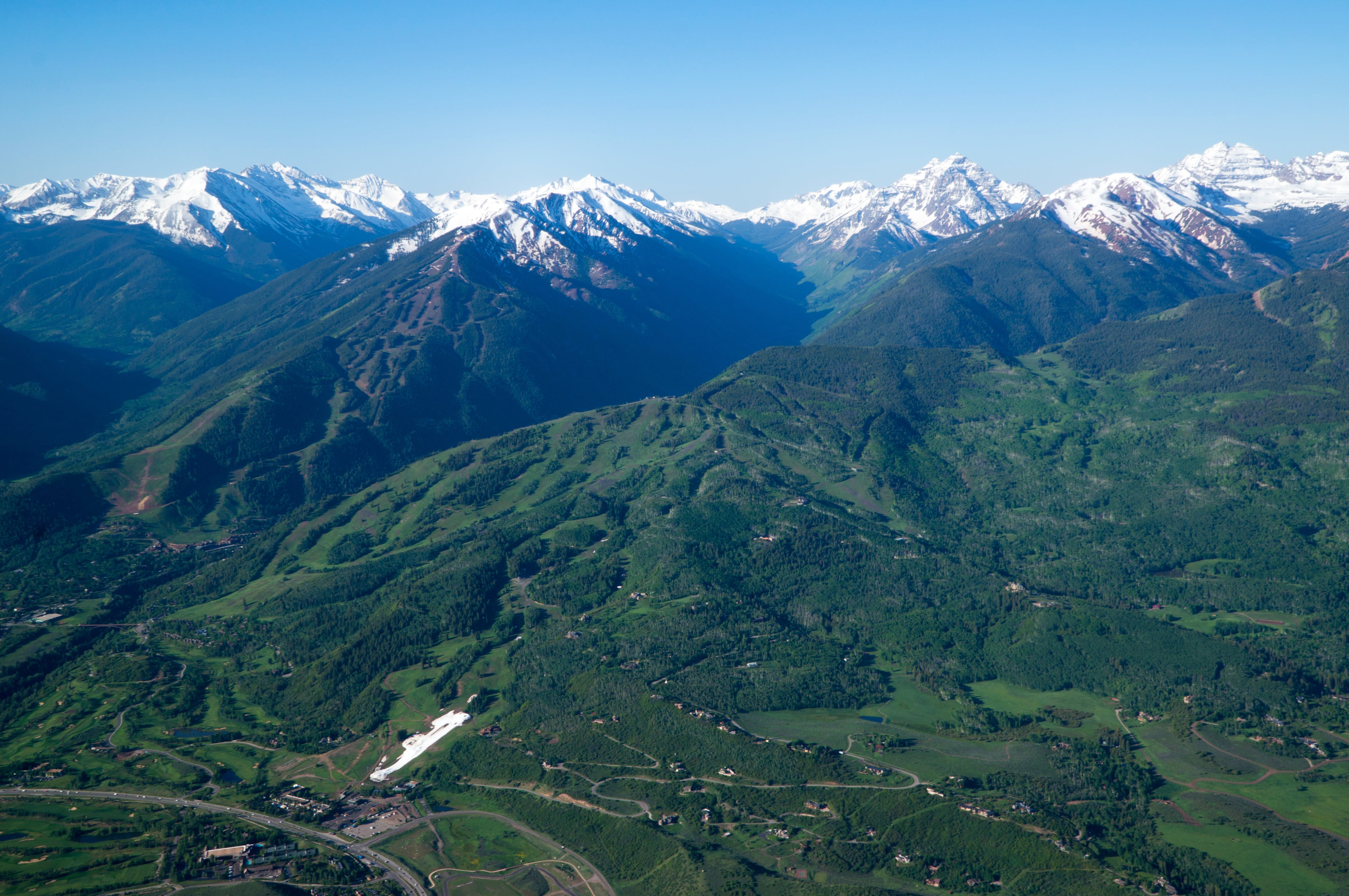 Nature, it's why you came to Aspen. Give the Aspen Center for Environmental Studies a ring and book one of their Naturalists for a hike/tour of their Hallam Lake headquarters. You'll be guaranteed to have some wildlife encounters, and your group will definitely learn something new.
Stretch it out. Whether your group drove up from Denver or flew cross country to be in Aspen, everyone will appreciate a chance to get the kinks out. Evan Rachel Soroka of O2 Aspen is the perfect person to lead a yoga class for all levels. If it's nice enough, why not take the class outdoors? Wagner Park is directly across the street from the Limelight making it the ideal spot for an al fresco session. If a big public class isn't your group's style, you can also book her for a private lesson at O2's beautiful studio space situated in a charming Victorian in Aspen's West End.
Dining
Dine in style. If you're looking for a lunch option that is portable for an afternoon of free time and activities, look no further than Big Wrap. Their wraps, salads, and housemade citrus tortilla chips are the stuff that dreams are made of. You can order up a feast in advance that your colleagues and guests can take with them wherever they're headed. My favorite Saturday involves hiking to the top of  Buttermilk Mountain to enjoy a "Pesto Wrapture" at the top.
In terms of an unforgettable dinner, talk to Rob Ittner and Abigail Reilly at the Cooking School of Aspen. What's better for group bonding than a cooking class with some of Aspen's top chefs followed by a pairing dinner with an expert sommelier? The Cooking School is the perfect spot for a private and celebratory meal.
Relaxation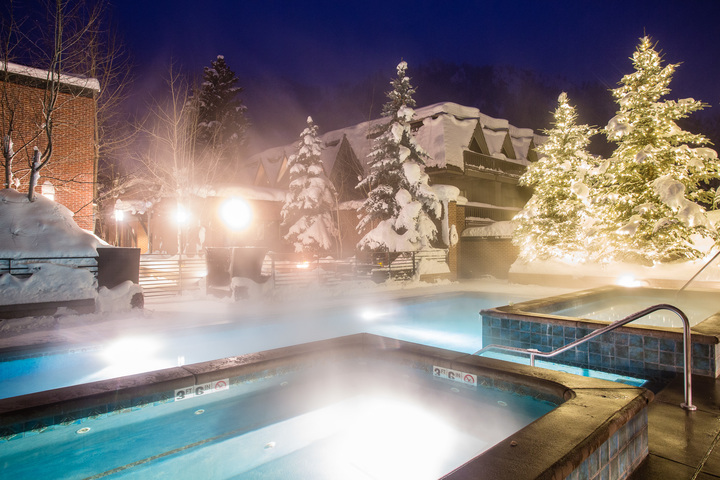 Our last recommendation is to make sure there is at least one "off session." Whether your guests want to relax by the fire or launch themselves down the Highlands Bowl, giving them some personal options makes sure every guest has the time of their lives, all while continuing to strengthen work relationships.
The possibilities in Aspen are truly endless so you can rest assured that a corporate trip to our little mountain community will thrill your coworkers and your boss.