I have been and always will be a fan of carbs. I don't care what fitness craze comes our way, without carbs I feel hungry, depleted, and grumpy. Needless to say, I'm well-versed in all of the carb-loaded treats that will fuel your days skiing, hiking, or even just hot tubbing in Aspen.
Cinnamon Rolls
Step one is to start your day right.
My days begin on Aspen Mountain, where on Tuesdays and Thursdays from 9:30-10:30 am there are drop-in yoga classes for $5. Lead by instructors from Aspen Shakti, the classes are targeted to skiers and those sore muscles from previous on-mountain adventures. Once I'm feeling limber and ready to go, I'll walk across the Sundeck for their indulgent cinnamon roll served all ooey-gooey and melty in a cast iron skillet. The carb/sugar rush keeps me going for many hours on the slopes.
The best part? After days of skiing and walking about Aspen, there's no guilt necessary.
Wraps
By about 1:30 pm, I'm ready for lunch. Big Wrap Aspen has been my go-to for many, many years. Everything there is made fresh daily, and a good friend of mine who's a celebrity chef admits that his black beans don't hold a candle to what owner Babs stirs up at Big Wrap.
Picking a favorite wrap feels kind of like picking a favorite child. I love three in particular, but my number one order is a Pesto Wrapture (add veggies, yes to cheese and sour cream, medium salsa). A friend from NYC is still dreaming of the Babs-E-Que which comes with chicken or steak, mashed potatoes, Big Wrap's signature BBQ sauce, confetti slaw, and corn salsa. Delish.
Cheese & Bread
After Big Wrap, if I'm lucky, I'll head back to the slopes for a few more runs. If I'm feeling particularly adventurous, I'll hop on the free direct bus to Aspen Highlands. Any time I'm at Highlands I swing into Cloud Nine to see my favorite local chef, Stuart Fichte. Stuart is an expert skier and so he knows just how important it is to refuel after a day on the slopes.
While I wouldn't recommend Big Wrap AND Cloud Nine in close succession, maybe you have more room for all that goodness than I do. My Cloud Nine go-tos are raclette and fondue, so if I'm doing a full lunch there, I'll try to hike the bowl first to really work up an appetite.
Around Town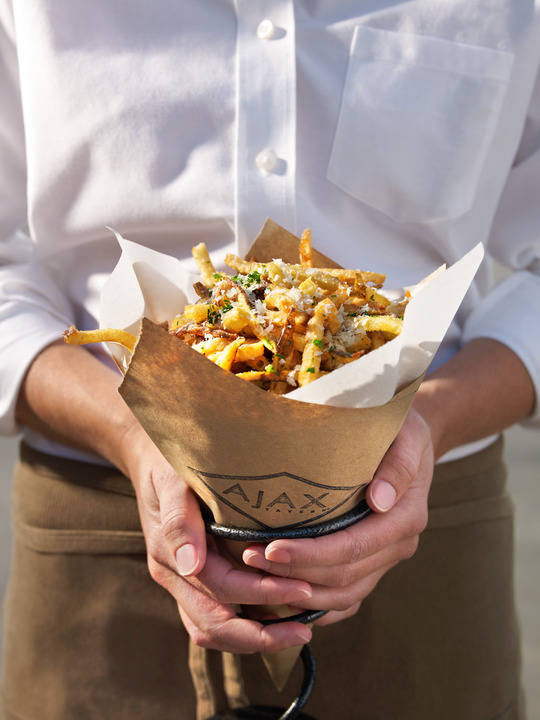 Once you're off the mountain, it's important to understand that a trip to Aspen isn't a trip to Aspen without stopping by the Ajax Tavern for truffle fries. The fries are perfectly seasoned with truffle oil (you don't get much more "Aspen" than truffle oil) and lightly sprinkled with parmesan cheese. One order might look like enough for four people, but I'll warn you that they will disappear quickly!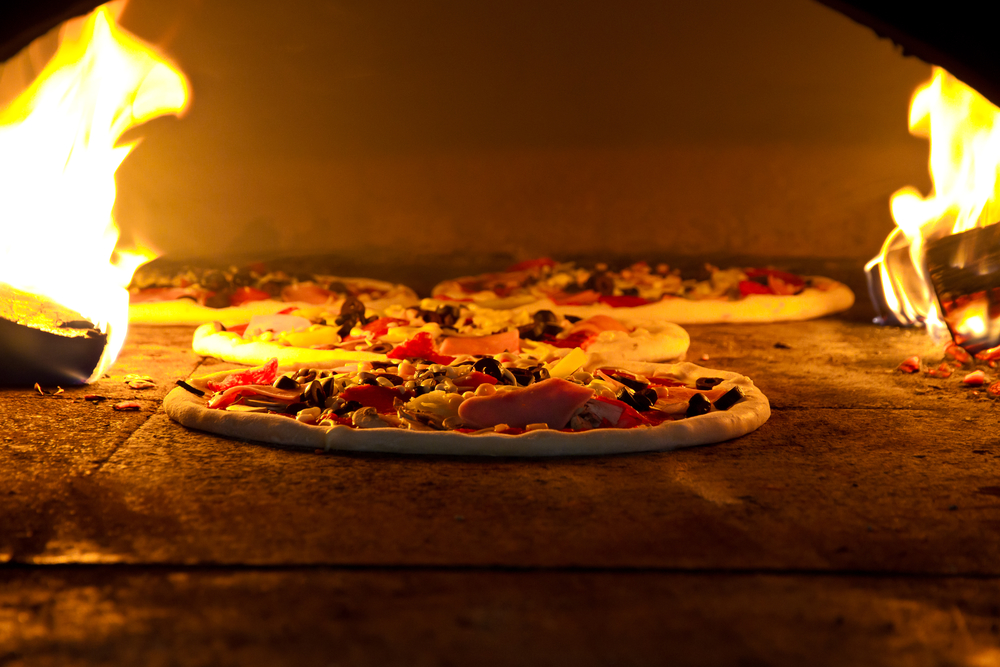 Finally, when seeking out an easy dinner that will get you ready for the next day on the mountain, head to the bar and lobby of the Limelight Hotel. I love their pizzas and salads, one of each is the perfect dinner for two carb lovers.
Breakfast For Tomorrow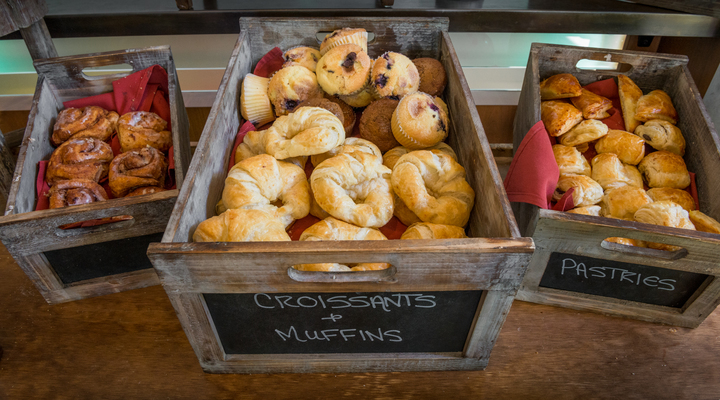 If you're lucky enough to be staying with us, you'll have plenty of carb options at our above and beyond breakfast. If not, don't fret; Paradise Baking Co whips up bagels, croissants, and quiche on the daily.