When I first moved to Aspen, I taught skiing for kids through Challenge Aspen, the ski program for people of all ages with physical and cognitive disabilities. This was the perfect introduction to my longtime second job: babysitting (yes, most young Aspen locals have two jobs)! Babysitting was a great gig because it introduced me to new people; I love kids, I love kids' movies and tv shows, plus it gave me an opportunity to eat out for free.
Brunelleschi's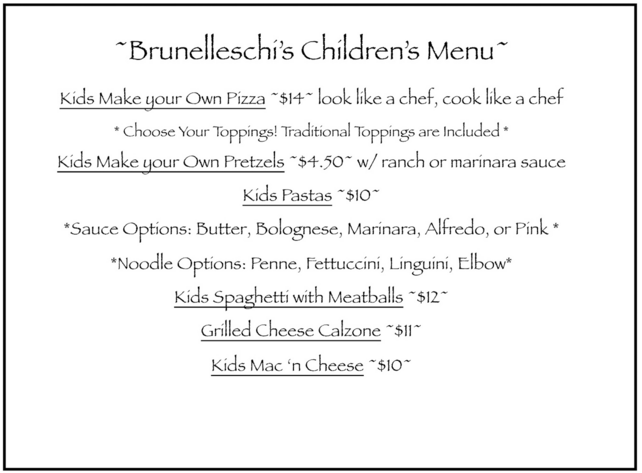 My absolute favorite place to take kids is Brunelleschi's in Aspen (named after the famous dome in Italy & pronounced "Bruno-let's-ski"). The staff and owners love kids (and have kids), so they know that drinks need to be served in cups with lids, and that kids need to be entertained. What better way to entertain kids than to let them make their own dinner? At Bruno's, as locals call it, kids can make their own mini-pizzas and are provided with chef hats and aprons. There's also a full bar and great wine selection for adults who suddenly find themselves similarly in need of entertainment.
Limelight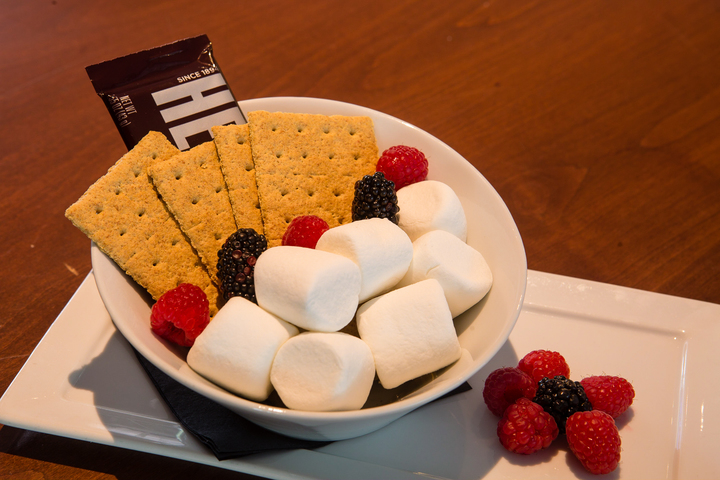 I also love the lobby of the Limelight Hotel. It's well-stocked with classic board games that appeal to all ages (think Connect Four, Chutes and Ladders, checkers, and so on) and the fireplace is the perfect spot for apres-ski lounging (pre or post hot tub of course). And speaking of the fireplace, the Limelight's Kids' Menu features a "make your own s'mores" kit that you can take outside to one of the hotel's fire pits.
CP Burger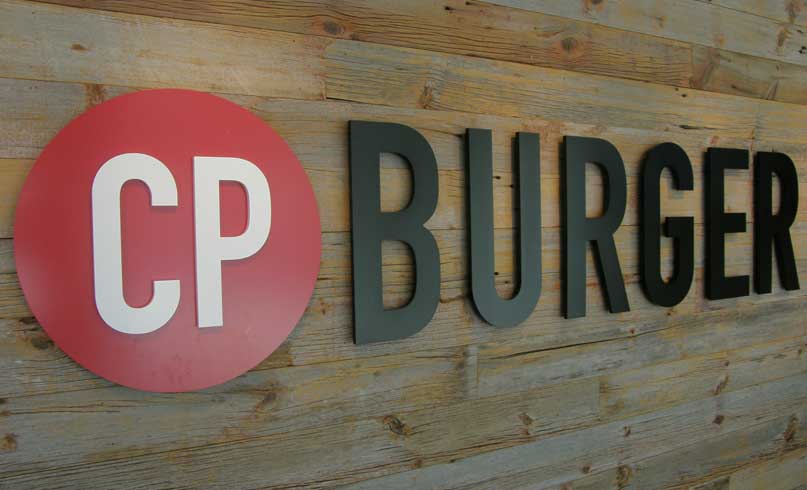 In both summer and winter, CP Burger is a great place for kids. During ski season they have the only outdoor skating rink in downtown Aspen, in the summer, the rink is converted into a mini-golf course. CP Burger's menu has a huge array of kids' food and also features items that appeal to adults. I could eat their ahi tuna sandwich every day of the week. Throw in a side of truffle fries and a milkshake (which can come "spiked"), and you're good to go.
Kid Friendly On the Go
I have a few favorite kid-friendly spots for food on the go.
Number one has always been Big Wrap. Owner Babs's various wrap options can be modified with all kinds of substitutions (extra meat or vegetarian, vegan or gluten-free or both) so they work for the finickiest of eaters. The wraps on the kids menu can come with simple chicken, rice, and cheese for those palettes not sophisticated enough to love her homemade pesto the way that I do.
In addition to Big Wrap, there's the 520 Grill. 520's atmosphere is fun and informal and like the Limelight Hotel's lobby, 520 has games to keep the kiddos entertained. Food there is ordered up at the counter, so it's informal enough for a quick bite, but it also features good options for adults (salads, fish tacos), including beer and wine.
Families in Aspen have tons of options in terms of dining, and since it's a resort community, kids really are welcome anywhere. I even went to Nobu's Matsuhisa for dinner while babysitting one of the smartest ten-year-olds I've ever met. She ordered without even looking at the menu.