Ski towns love their beer, but most visitors to Aspen don't realize that the region's craft beer scene started in 1885. That's when an entrepreneur named Jacob Mack opened Aspen Brewery, catering to thirsty miners. The rest of course, is history, and thanks to favorable post-Prohibition laws, a pristine water supply and abundant grain crops, brewing (specifically, craft beer) has become a billion-dollar industry in Colorado.
Aspen Beer Company
The first contemporary craft brewery in the Roaring Fork Valley was Aspen Brewing Company, established in 2008 by co-founder/manager Duncan Clauss and Brad Veltman.
The tiny upstairs taproom on East Hopkins Ave. (just around the corner from the Limelight) serves up barrel-aged seasonal brews as well as session beers and year-round offerings like local fave Brown Bearale and Independence Pass Ale, an intensely hoppy IPA.
Taste Test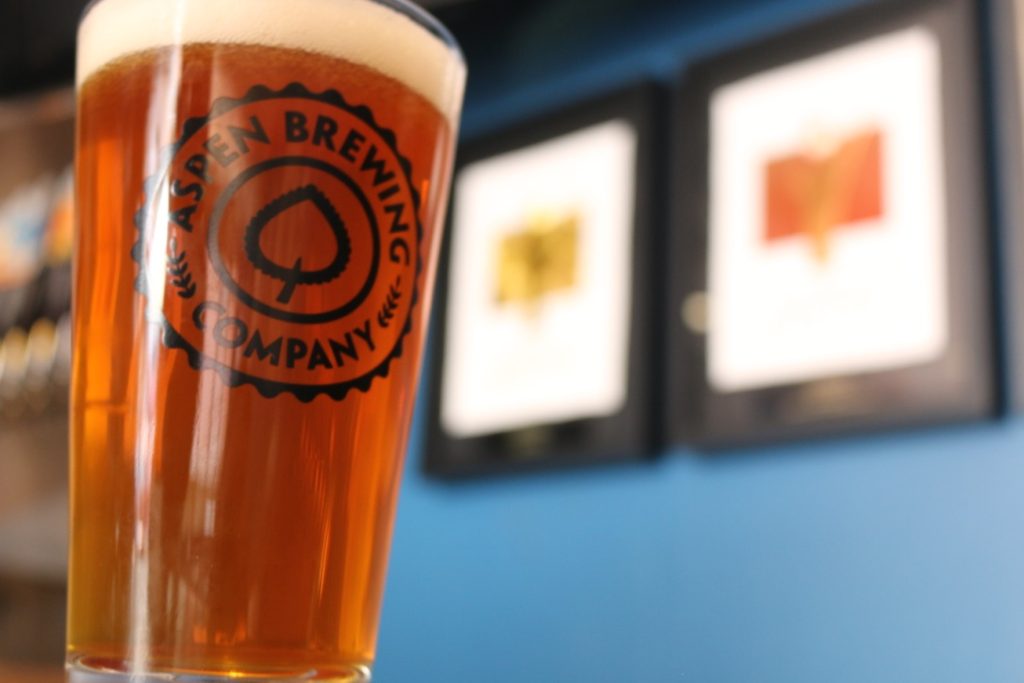 I recently sat down with Clauss over a flight of eight beers (but who's counting?) to try some classics as well as new releases.
Coming this fall to a tap or store near you in Colorado (ABC's distribution is also expanding to Washington DC, Maryland, Virginia and Pennsylvania): Double Conundrum, an Imperial Red Ale made with fresh hops from Paonia's Highwire Hops Farm. The aged version from Woody Creek Distillers rye barrels will be released six months later and Barrel-Aged 10th Mountain Imperial Stout- aged in Breckenridge Bourbon barrels for 12 months (it's not blended down, either, so expect a complex, full-octane brew) will hit shelves and the taproom in October.
Since I've done the hard work for you, here's the CliffsNotes version on my tasting picks:
Silver City Ale: The brewery's newest beer is an American session ale that's fine drinking for these dog days of summer. Think refreshing, lemony, with a crisp, hoppy finish.
This Season's Blonde: Part of the year-round Silver Queen Series, this is a classic English pale ale made with wheat and honey malt. Bright, floral, with a smooth finish.
Conundrum Red Ale: Named for its hybrid qualities that "walk the line" between a sweet ale and an ESB, it's a fuller-bodied brew with a pleasing resiny quality and light finish.
Pyramid Peak Porter: Think chocolate milkshake- malty, creamy and supremely smooth. No surprise this bad boy took home a gold from the World Beer Cup.
I also feel compelled to give a shout-out to what's perhaps the best-named ski town beer of all time: ABC's Cougar, an, ahem, aged blonde and the brewery's first sour ale, blended with organic peaches from Okagawa Farms in Grand Junction.
Want to tour ABC's brewery in Aspen? Make an appointment (minimum, four people) by emailing info@aspenbrewingcompany.com.
Want more beer? The Limelight Lounge offers seasonal, paired beer dinners featuring some of Colorado's top breweries. Ask your concierge for details.