Skiing in Sun Valley is not like skiing at other resorts. The lift lines are short (even during peak tourist season!), the terrain is suitable for any level skier, the lifties are friendly, and the views are breathtaking in every direction. Whether you're skiing with a young beginner or your gnarliest ski buds, you're in for a good time. Here's your quick Sun Valley skiing guide.
Baldy Mountain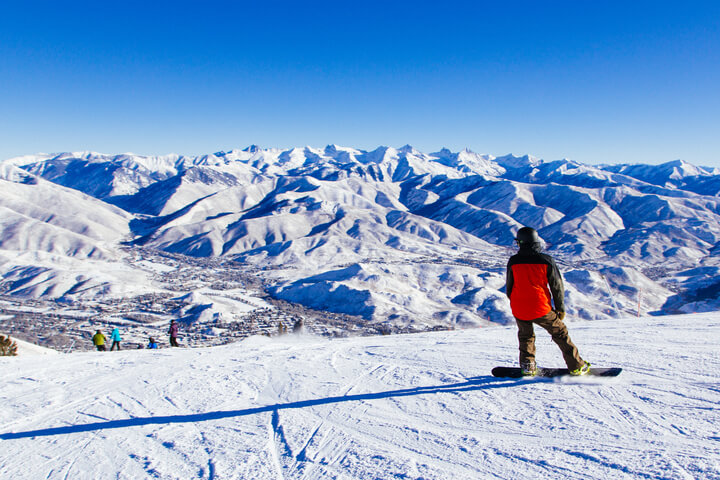 Elevation: 9150 feet, 2789 m
Runs: 75
Lifts: 14
Green runs: 36%
Blue Runs: 42%
Black runs: 22%
Baldy is Sun Valley's pride and joy of Sun Valley. With 14 lifts and more uphill capacity than any other ski resort, you and your crew can access the 75 runs on any face of Baldy, including the bowls and Seattle Ridge. Baldy is a well-balanced mountain regarding its slope ratings, making the mountain accessible for almost any skier.
Here's a breakdown: 36% of the runs are 'easiest' (green), 42% are 'more difficult' (blue), and 22% are 'most difficult' (black diamond). Just because there is a significant amount of runs that are rated 'easiest' does not mean those are beginner friendly. Baldy is best suited for experienced skiers with at least a few days of skiing under their belts and an appropriate amount of confidence to match. If you are a beginner and just learning to ski, head on over to Dollar Mountain.
Dollar Mountain
Dollar Mountain is a friendly beginner mountain. With three lifts serving the mountain directly and a fourth chair on the south end of the mountain whose origin is in Elkhorn Village, you'll find your ski legs. Dollar Mountain has an excellent ski school, a lodge with a gear and rental shop, and the Valley's only terrain park. The terrain park can be accessed on the Half Dollar chairlift. The vertical feet of Dollar's runs are less than ⅕ of what Baldy offers, which is what makes this mountain an ultra friendly place to learn to ski or snowboard.
Local Tips for Skiing Sun Valley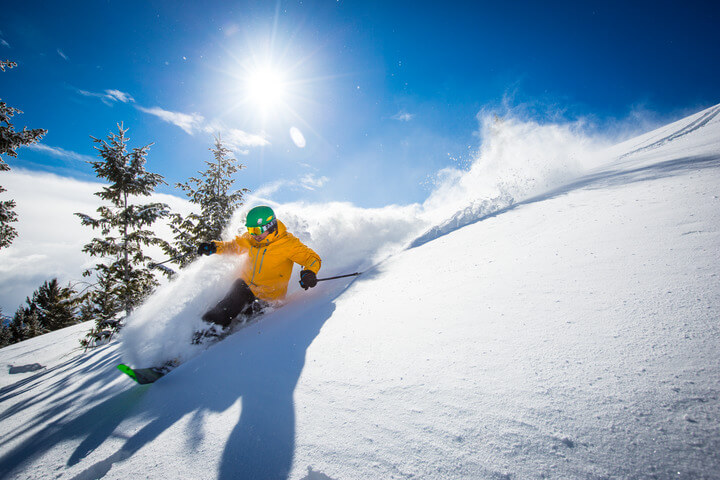 So, what's the real skinny on Sun Valley? The mountain's best kept secrets? Some favorite runs? Well, I'll give my two cents, but don't take my word for it. I only grew up there.
The best shredder run for those who want a leisurely romp down the mountain, and can handle an intermediate challenge is Ridge to Blue Grouse and Blue grouse to Canyon. These runs are fun, wide, and will let you get an edge into that corduroy, or make some more conservative turns. If you're looking for fun rippers, head down upper college to Flying Squirrel. This will take you to the base of the Warm Springs side of the mountain and is a leg burner, but so much fun! The best difficult run, in my opinion, is International. Though you can't go wrong with a top-to-bottom Limelight run.
If you want a few fun turns with your kids, head over to Seattle Ridge. Your kids can rip on the greens while you follow them. You can also meet them at the bottom after sending the bowls.
What's the best way down?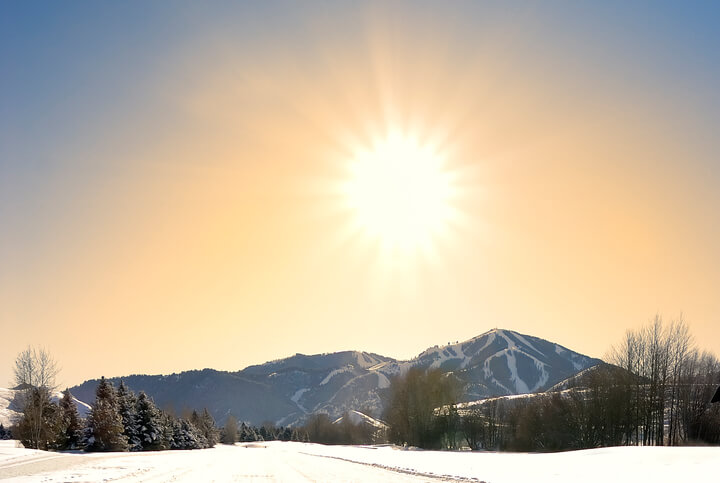 Well, that depends. If your legs are shot and you can't make one more turn, head over to Roundhouse Slope and follow Olympic Lane all the way down to River Run.
Want to rip and end up in Warm Springs? Warm Springs top-to-bottom is super fun, pretty forgiving and the most direct route to your aprés party.
Still feeling frisky? Take Ridge to Upper Holiday, follow Roundhouse Lane to Roundhouse Slope and from there, choose between Olympic, Sleeping Bear, or Exhibition to the base of River Run.
Whatever you do, wherever you ski, make sure you meet up back at the Limelight Lounge for your aprés wind down. It's the best in town!
That's your 2018 Sun Valley Skiing Guide– see you on the slopes.